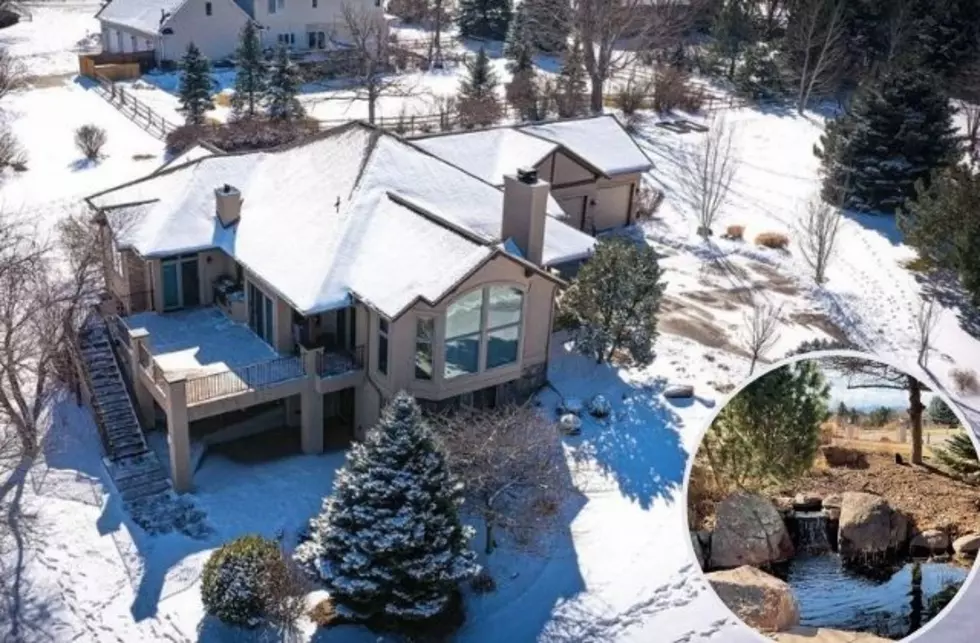 $1.15 Million Fort Collins Home Has Koi Pond, Specialty Woodwork
Courtesy of Zillow
There is a Fort Collins home on the market that has specialty woodwork and a koi pond. Just don't pull a Michael Scott and fall in. 
Located at 5703 Ridgway Drive, the residence also features a formal dining room, a modern chef's kitchen, multiple fireplaces, and a full bathroom with a jetted tub.
According to Zillow, the house could be yours for $1.15 million. Plus, another $300 if you fall in the pond and accidentally kill a koi.
Colorado real estate articles are made possible by our partners FNBO, the great big small bank that supports the local community and economy.
Inside This $1.15 Million Fort Collins Home With Koi Pond, Specialty Woodwork
Celebrity Sightings in the Fort Collins Area
More From Power 102.9 NoCo - KARS-FM