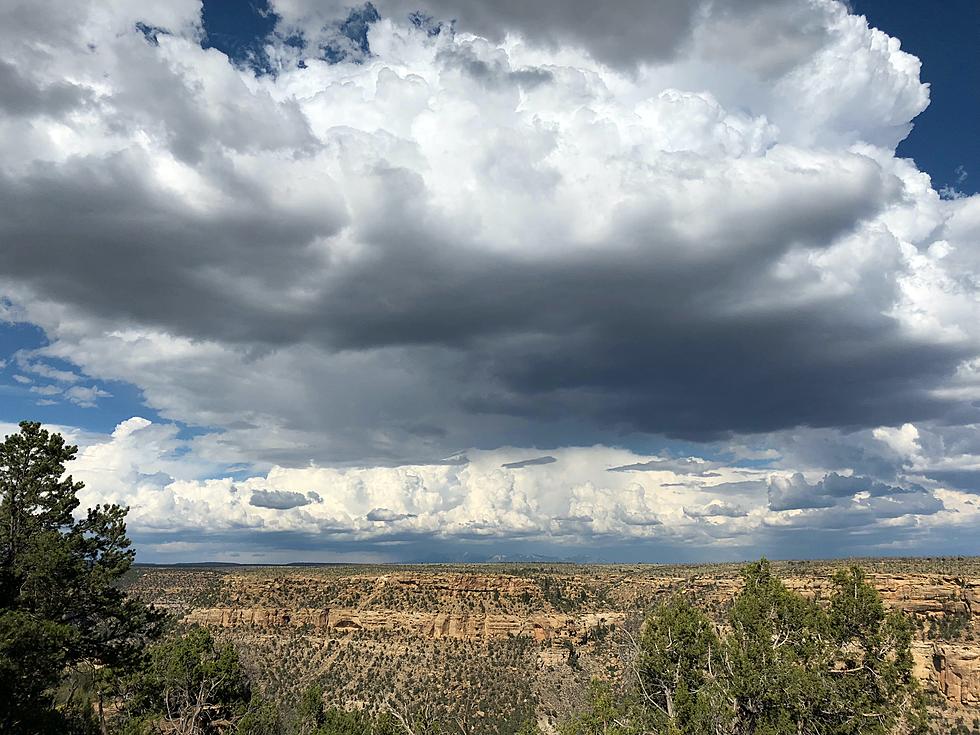 10 Interesting, Unique & Funny Times 'National Geographic' Highlighted Colorado
Stephen Roth // Unsplash
National Geographic Day may have been on Thursday (Jan. 27), but that doesn't mean we can't still celebrate it.
Some could say we Coloradans even owe the network a proper commemoration. Over the years, National Geographic has worked hard to bring all kinds of stories about the Centennial State to light.
So, shall we reminisce?
From the interesting to the unique to the humorous, here are 10 times that National Geographic highlighted the fascinating tales of Colorado:
---
#1: A Look at Mesa Verde National Park in Cortez
In 2018, the network dove into the story behind Mesa Verde National Park, where, for almost 700 years, Puebloan Native Americans settled in what we now know as Southwestern Colorado.
#2: Investigating Cave Worms in Steamboat Springs
Yuck! In 2016, the network traveled to the Sulfur Cave in Steamboat Springs to study a new species of tiny "blood-red" worms. Even creepier? Sulfur Cave is also toxic.
#3: This "Criminal" (and Hilarious) Goat Attack
In 2017, National Geographic caught an unlikely criminal red-handed. Using its horns, this conniving goat successfully broke into a Colorado business.
#4: A Morbid, But Important, Story on the Denver Museum of Nature & Science
In 2016, the network highlighted the work of scientists at the Denver Museum of Nature and Science. The researchers studied the bodies of deceased animals, hoping to understand how city life impacts wildlife.
#5: Crews Take a Fun Adventure to Southern Colorado
In 2010, the National Geographic team took viewers along an expansive biking route, cruising from Durango to Moab.
#6: Inside a Prison Break Plot in Sterling
In 2009, the network took a look at the Sterling Correctional facility, where Colorado's Special Operations Response Team (SORT) was investigating a possible prison break plan.
#7: How the Colorado Rockies Came to Be
In 2008, National Geographic took Colorado history waaaaay back to the origin of the Rocky Mountains, with a particular focus on the Front Range.
#8: This One-of-a-Kind Bench That Is Perfect for Colorado
In 2014, the network interviewed woodworker Andy Mast, who made a bench he thought would be perfect for a family "looking out over the mountains of Colorado, enjoying the beautiful view that God created for them."
#9: An Interview With Scientists' "Favorite" Colorado Resident
In 2017, crews traveled to the freezing, abandoned town of Gothic to chat with Billy Barr, the town's only resident who accidentally provided researchers with tons of climate-related data.
 #10: Herding Wild Bison With a Colorado Cowboy
In 2017, Colorado conservationist Duke Phillips took National Geographic into the wilderness to round up a herd of buffalo.
---
Want to see more of what the Centennial State has to offer? Check out your amazing Colorado wildlife photos in the gallery below.
Colorado Wildlife: 25 Amazing Wildlife Photos You Captured in 2021
The Centennial State has no shortage of stunning wildlife, from moose to elk to otters and more. We asked you to send in the wildlife pictures you took this year. Read on to see your best Colorado wildlife photos from 2021.
Wyoming Ranch Motion-Triggered Wildlife Cam
More From Power 102.9 NoCo - KARS-FM