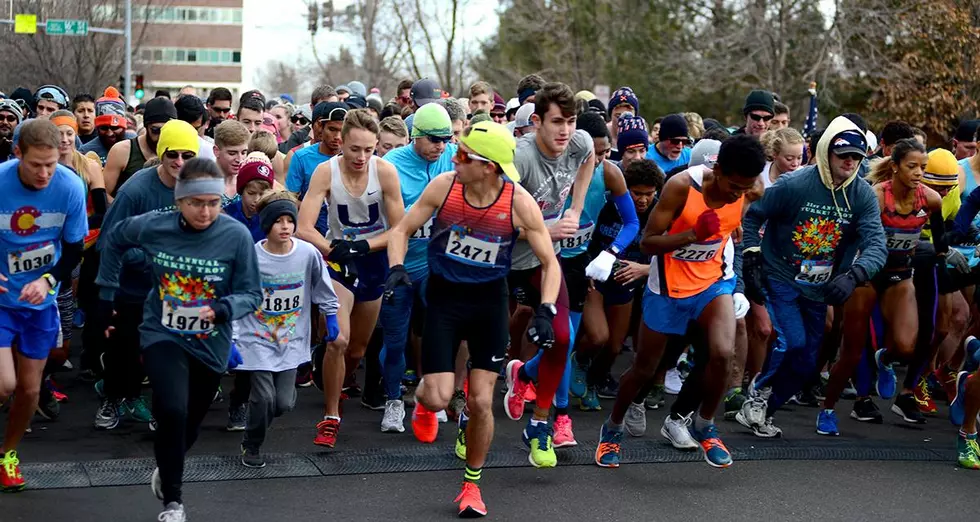 23rd Annual NCMC Turkey Trot Going Virtual for a Week-Long Celebration
Courtesy of Banner Health Facebook Page
From November 22 to November 29, participants are encouraged to run or walk either a 5K Turkey Trot or a 2K Gobbler Trek Fun Run/Walk in a location of their choosing anytime during the week.
If you're not sure how to map out your own race, don't worry. Strava, Runkeeper, and Map My Run can all be used to help you create your course.
"I think what's really cool about this year's race is that you have an entire week to do it. You can try and beat an old race time...or you can just do a leisurely nature walk with your family," said Allison Miller, Development Program Director at the NCMC Foundation, in our "Tuned In to NoCo" interview. "We have to make the best out of this year and I think, you know, people can kind of make it their own and make it fun..."
Every turkey trotter will receive a Turkey Trot t-shirt and a certificate of completion, with the option to upload race times and photos to the NCMC Foundation website.
Participants can also set up their own race in the memory of a loved one through the JustGiving campaign.
Whether you're running in honor of someone or just for fun, the proceeds from the event will benefit NCMC's Cardiac and Pulmonary Rehabilitation program, which helps local heart and lung patients improve their health through monitored exercises.
Funds from the Turkey Trot allow patients, who would otherwise be unable to participate due to financial reasons, to partake in the program.
"Every year, patients who might not be able to do cardiac rehab or pulmonary rehab based on the copays, or they just can't afford it or they don't have insurance, can come [to the program]," said Heather Schminke, Race Director. "We're able to get about 60 patients in a year that would not be able to afford it."
This year's event is also presented by The Weld Trust, an organization that works to amplify health and education quality for Weld County's citizens.
"It's a rather large foundation, and the great thing about it is it's all restricted use for Weld County residents. We're looking to really positively change a lot of lives in the county," said Kyle Holman, Healthcare Grants and Fundraising Director for The Weld Trust. "You're gonna see more of The Weld Trust out and about doing things for a lot of non-profits within Weld County."
However, you can't reap the benefits of helping the community and enjoying a family-friendly event without registering for it.
Register in person at Altitude Running in Greeley or online at getmeregistered.com (keyword: NCMC Turkey Trot) by November 20, and pick up your t-shirt at the North Colorado Medical Center starting on November 21.
Learn more about the 23rd Annual NCMC Turkey Trot by listening to the full "Tuned In to NoCo" interview with Allison Miller, Heather Schminke, and Kyle Holman below.
Enter your number to get our free mobile app
5 Museums Within 90 minutes of Fort Collins
More From Power 102.9 NoCo - KARS-FM