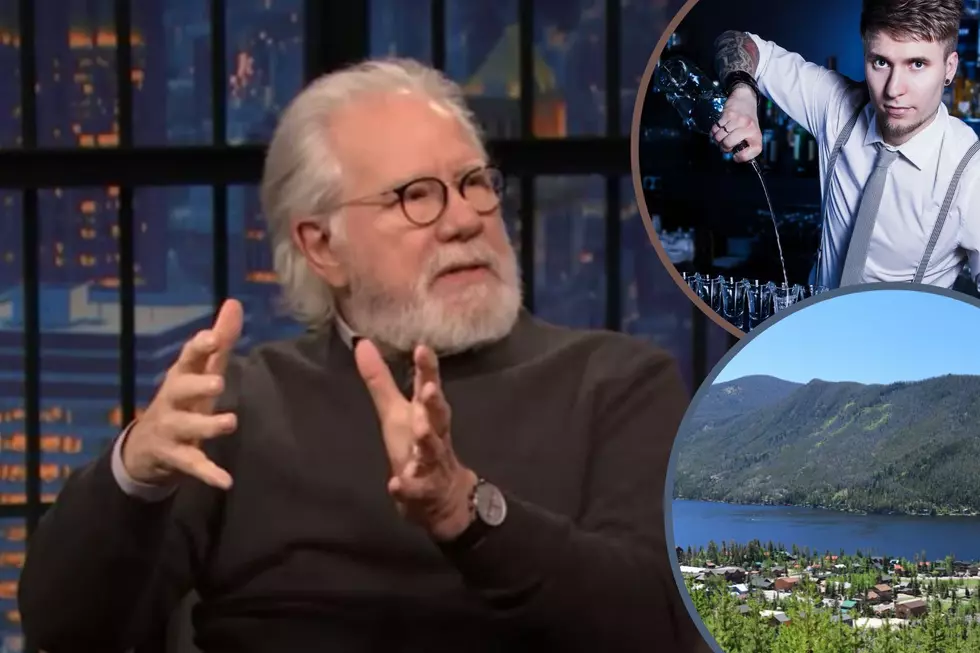 Night Court's John Larroquette Used To Bartend In This Colorado Town
Youtube / Canva
Veteran actor John Larroquette is back on your television screen with the new Night Court series. At one time, though, he was a bartender in this small Colorado town.
Interestingly, it was at this job Larroquette landed one of his first gigs, one that would ultimately result in his breaking into show business.
John Larroquette Bartending In Colorado
It just so happens, Larroquette's stint as a bartender in Colorado led to his role as the narrator for the prologue in 1974's "The Texas Chainsaw Massacre."
John Larroquette used to bartend in the Colorado community of Grand Lake. Why bartending in Colorado? Larroquette told Parade, "...because I wasn't sure what I wanted to do with my life."
When Was This?
This was some time ago. According to the interview in Parade, Larroquette says he lived in Grand Lake in 1969.
Where Is Grand Lake?
Located in Grand County, Colorado, Grand Lake rests at an elevation of 8,369 feet. It's a tourist destination adjacent to the west entrance to Rocky Mountain National Park.
What's The Connection With 'The Texas Chainsaw Massacre'?
It was during his bartending career in Grand Lake that John Larroquette crossed paths with filmmaker Tobe Hooper. Larroquette told Parade:
...[Director] Tobe Hooper happened to be in town (Grand Lake) and we became friendly. Flash forward four years, and I found myself in L.A. collecting unemployment checks and trying to decide if I wanted to be an actor. Tobe heard I was in town and asked for an hour of my time to narrate something for this movie he just did. I said, "Fine!" It was a favor.
What Was His Role In 'The Texas Chainsaw Massacre'?
John Larroquette served as the narrator for the opening sequence.
What Is Former Colorado Resident John Larroquette Up To Now?
John Larroquette is currently starring in the new Night Court series, which just debuted on Tuesday, January 17, 2023, on NBC.
10 Movie, TV Actors That Lived in Colorado
11 Celebrities You May Not Know Are From Colorado
When you think of celebrities, you typically relate them to places like Los Angeles or New York. However, there are quite a few celebrities that are from right here in
Colorado
that you may not know about.
15 Best Small Towns in Colorado to Visit
Whether they might be
ski towns
,
old mining towns
, or towns known for their hot springs,
Colorado
has no shortage of great small towns. I've lived in four very different parts of Colorado in my 34 years on this planet, (Eagle, Pueblo,
Fort Collins
, and
Grand Junction
,) and have traveled all over the state.
According to The Crazy Tourist, these are the 15 best small towns to visit in Colorado.
Colorado in the 1950s: Photos of Central City, Estes Park, & Grand Lake
See how Rocky Mountain National Park, Central City, and Estes Park looked back in the 1950s as we scroll through images from the "Vagabond" tv show produced by Periscope Film.
More From Power 102.9 NoCo - KARS-FM