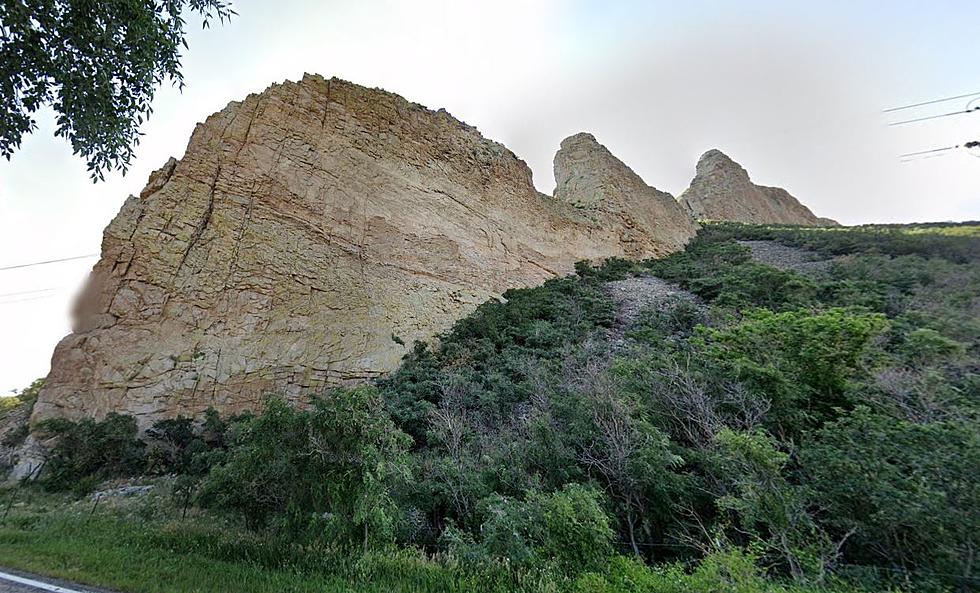 Adventure Awaits at Colorado's Devil's Staircase
Google Maps
From dense forests and sparkling alpine lakes to sand dunes and miles of mountainous terrain, there are endless places to explore across Colorado.
The Highway of Legends Scenic Byway offers stunning views of some of the most amazing rock formations in the state. Devil's Staircase is along this route on Highway 12, and should not be missed by those seeking an epic Colorado adventure.
The towering rock formation is located midway between La Veta and Cuchera in Huerfano County. Also known as Devil's Stairsteps, the destination is recognized but its massive radial dikes that stretch for miles from the twin Spanish Peaks. The massive rock slabs rise at 90-degree angles, one after the other, resembling steps to the sky.
Ancient legend has it that these natural steps were the route taken by Satan to overlook the world and plot his takeover - thus the dark name.
Aside from just being a pretty place to stop and pull over for photos, Devil's Stairsteps is a great place for bird-watching. Birders share that they frequently observe Golden Eagles, Prairie Falcons, and other raptors soaring in the sky at the scenic site. There are places to walk along the spine of rocks, providing a variety of vantage points.
Profile Rock can be seen to the east of Devil's Staircase and Goemmer Butte to the west.
Roadside parking is available at the bottom of the rock formation, but be aware the road is narrow, and fast-moving highway traffic is always passing by.
The Bighorns of Colorado's Waterton Canyon
More From Power 102.9 NoCo - KARS-FM