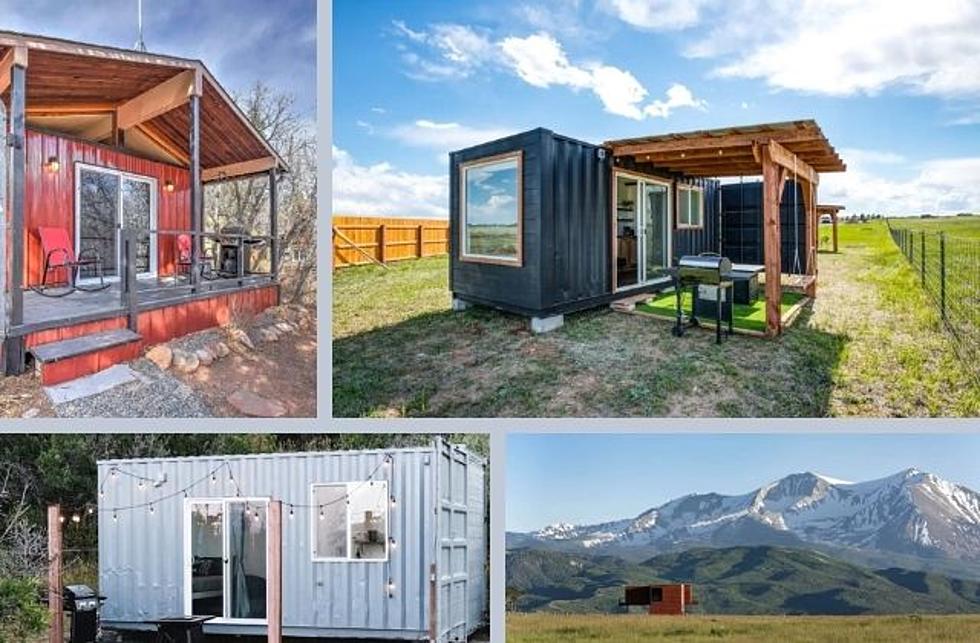 Airbnb Rents Out Shipping Containers: Check Out These 4 Awesome Ones in Colorado
Andrew&Jenneil, Paige, Daniel, Chris // Airbnb
There's no shortage of real estate on Airbnb. From treehouses to barns to yurts to domes, the company seemingly has it all. But some of their listings fall under a pretty unconventional category: shipping containers.
I don't know about you, but the idea of living in a shipping container is giving me flashbacks to The Boxcar Children...no hate, I loved those books, but it isn't exactly an ideal living situation.
After doing some digging, I realized that Airbnb defines 'shipping containers' as adorable tiny homes with a corrugated exterior (or something like that). As it turns out, these shipping containers also make for great vacation getaways — and yes, you can book a stay in one.
There are shipping containers right here in the Centennial State that will take your breath away faster than Chip and Joanna Gaines can say "shiplap" (okay, they don't all have shiplap, but it's the same vibe).
From Carbondale to Manitou Springs, here are four Colorado shipping containers that actually double as awesome vacation homes:
Airbnb Rents Out Shipping Containers: Check Out These 4 Awesome Ones in Colorado
If you're like me and the idea of living in a shipping container has you thinking of The Boxcar Children, don't worry — you're not alone. However, shipping containers are actually being converted into adorable tiny homes that are available on Airbnb and make for great vacation getaways. Check out these four awesome shipping containers that we have right here in Colorado.
Could you see yourself getting away in one of these Colorado tiny homes? Or is staying in a shipping container a little too rustic for your vacation style? Don't worry — check out this stunning glasshouse Airbnb in Winter Park or look inside Nicole Kidman's and Keith Urban's luxurious Tennesee farmhouse in the galleries below.
Glasshouse Airbnb
Winter Park's Glasshouse Airbnb is operated by the owner that also designed and built it.
PICTURES: See Inside Keith Urban + Nicole Kidman's Luxurious Tennessee Farmhouse
Keith Urban and Nicole Kidman were living it up in their 5,086-square-foot, 4-bedroom farmhouse in Franklin, Tenn., a rural community 30 minutes outside of Nashville. The house is beautifully well-appointed. The master bedroom features a very large walk-in closet, and the gated, 35-acre property also includes a gym, recreation rooms, an office and a three-car garage, as well as a utility barn. The couple sold their rural farmhouse in 2018 for $2.7 million.
More From Power 102.9 NoCo - KARS-FM