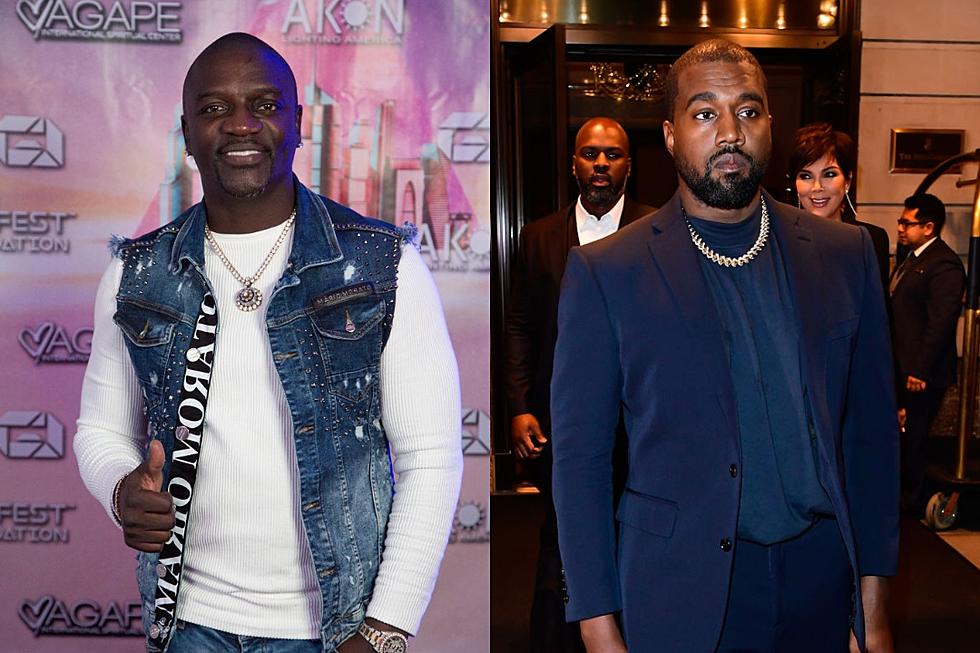 Akon Wants to Run Against Kanye West for President in 2024
Gabriel Olsen, Getty Images / Raymond Hall, GC Images
On Monday (Nov. 18), Akon stopped by The Real to speak about his contribution to African countries, his music career and more. The singer talked about the prospect of running for president and his thoughts on Kanye's bid to be POTUS.
"Well I don't think it would be a competition, I honestly need him to run. I want him to run" explains Akon, who notes that he's aware of his immigrant status preventing him from running for office.
"Kanye is not crazy, he's just be awakened," Kanye explained. "From a spiritual state, I just feel like he's awake now. Now he's the most amazing marketer in the world. He understands his audience, but he's definitely not crazy, he knows what he's doing. My thing is, if he does run, it's great for the culture. Now if you think he's not fit, that's another thing, that's why you got me as another choice."
Akon's comments come a few weeks after Kanye reiterated his plans to run for president. During a recent appearance at the Fast Company's 2019 Innovation Festival, Kanye, who recently said he'd be going on his Jesus Is King Tour soon, announced serious plans to run for president five years from now.
"When I run for president in 2024, we want to definitely..." 'Kanye began before being interrupted by laughter from the crowd. "Yo what y'all laughing at? When I run for president in 2024, we would've created so many jobs that I'm not going to run, I'm gonna walk."
Kanye has been teasing his run for president for a few years now, but it seems the rapper is more serious than ever.
Check out Akon on The Real below.
See Photos of Every XXL Freshman Ever Inducted Into the Freshman Class Over the Years
More From Power 102.9 NoCo - KARS-FM