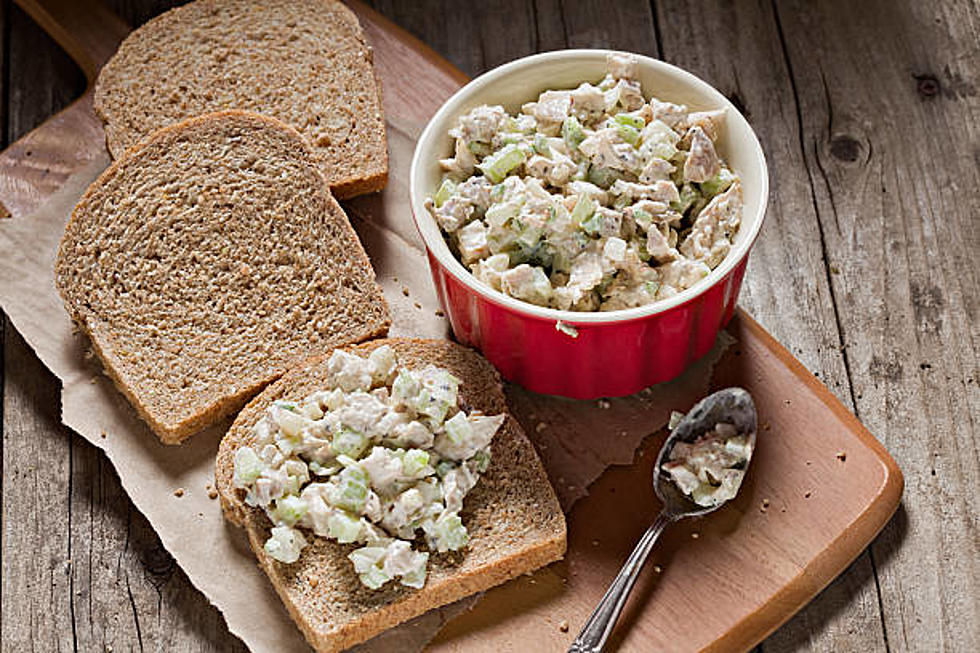 Alabama-Based Chicken Salad Restaurant Expands Into Northern Colorado
Getty Images
The food scene in Colorado just keeps on booming.
This time around, the newest restaurant chain to make its way into the Centennial State is coming right to Northern Colorado.
According to multiple sources including QSR Magazine (Quick-Service and Fast Casual Restaurant News and Information) and the Coloradoan, Chicken Salad Chick, a fast-casual restaurant chain specializing in chicken salad based out of Auburn, Alabama will make its debut in Colorado later this year.
Chicken Salad Chick franchisees and Greeley residents David and Jessica Zumbrun recently signed a development deal for five new locations across Northern Colorado, which includes locations in Fort Collins, Longmont, Loveland, Johnstown, Windsor, and the Zumbrun's home market, Greeley.
Since 2008, Chicken Salad Chick has grown to include 200 locations across the southeastern U.S., Texas, Oklahoma - and now, this newly signed agreement will officially take the restaurant chain into its 18th state, Colorado.
The Zumbrun's had their first Chicken Salad Chick experience while on a recent vacation to Auburn, Alabama - where the brand's flagship location resides.
"As Colorado residents, we can confidently say that Chicken Salad Chick is a natural fit for the state," Jessica Zumbrun told QSR Magazine. 
"For us, this deal means more than just owning a restaurant – it's about leaving an impact on our community and those around us to enrich the lives of those we will be serving. This is something that is also evident with the Chicken Salad Chick brand and story, and we're thrilled to have the opportunity to bring this great product and unique concept to our community."
The Zumbrun's current plan is to open the first of the five locations by the end of 2022, with the second NoCo Chicken Salad Chick to follow in 2023.
Chicken Salad Chick's expansion won't stop in Northern Colorado, however; the fast-casual restaurant chain is looking to further expand across Colorado by adding 15 locations over the next five years with strategic franchise partners. Target development markets for the state reportedly include Denver, Boulder, Colorado Springs, Pueblo, and Grand Junction.
Visit Chicken Salad Chick's official website for additional information about the restaurant chain, including a full menu and more.
Northern Colorado's Biggest Food Cravings
For us living in Northern Colorado, we are extremely fortunate to have so many great food options that are sure to satisfy any and every food palate.
While we do have a wide variety of restaurants and foods to choose from, sometimes, you can't help but get a craving for something specific.
Mouth-watering, sweet (& savory), delectable, incredible - all words you can use to describe NoCo's food scene, from the restaurants themselves to actual dishes.
We asked, you delivered - we've compiled a list of just some of NoCo's biggest food cravings. What's yours?
10 Greeley Restaurants Highly Rated On TripAdvisor
Hungry in Greeley and can't decide where to eat?
Allow us to assist - Check out the top 10 highest-rated restaurants in Greeley, courtesy of
TripAdvisor.
More From Power 102.9 NoCo - KARS-FM