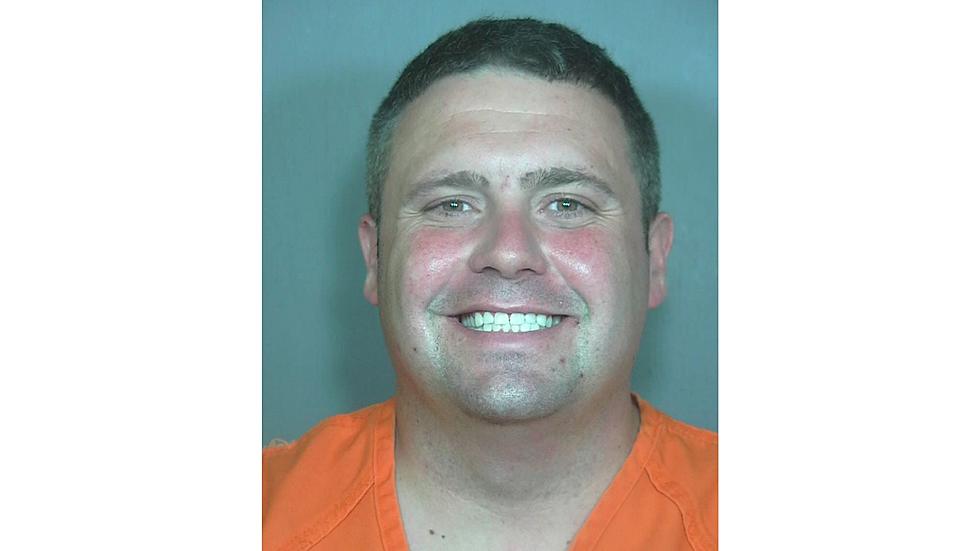 Alleged Weld County Oil Field Shooter Captured in Denver
Courtesy of the Weld County Sheriff's Office
Tyler Van Auken, who was wanted on suspicion of randomly firing at oil field workers in Weld County, has officially been apprehended.
Van Auken, 31, was hiding out in a hotel near Denver International Airport, where the Weld County Sheriff's Office's Strike Team eventually found him, according to a press release from the Weld County Sheriff. They were assisted by the Denver Police Department SWAT Team.
Earlier this week, Weld County officials responded to a shots fired call at 2:15 p.m. on Monday, April 27 at an oil and gas site in Brighton. Witnesses said a white SUV drove past and fired "four or five shots" at the workers, and then drove away. The owner of the vehicle told authorities that Van Auken had been driving her Chevy Trailblazer while intoxicated.
After a week of refusing to turn himself in, Van Auken has now been arrested and was booked into the Weld County Jail on suspicion of menacing and possession of a weapon by a previous offender, misdemeanor charges of driving after revocation, prohibited use of weapons and reckless endangerment.
Northern Colorado's Most Puzzling Cold Cases
More From Power 102.9 NoCo - KARS-FM