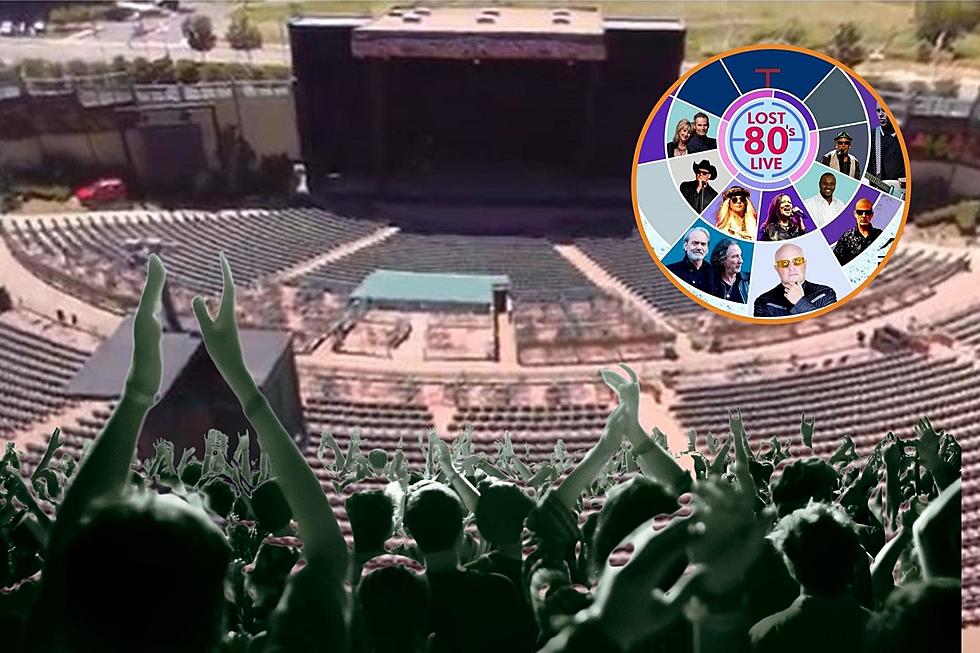 Big Hair Alert: Lost '80's Tour Hits Awesome Fiddler's Green This Summer
YouTube/Greenwood Village, Canva.com
The '80's are alive and well and coming to Fiddler's Green to "totally" rock the summer of 2022. Like, are you ready?
It's going to be a 'Rad' day of 10 bands taking us back to the greatest decade, ever. That may be overstating the '80's, but only by a little, in my opinion.  Did you know they've been putting on this tour for 20 years?
The Lost '80s Live! Tour will play on Saturday, August 13, 2022, at Fiddler's Green Amphitheatre.
You may want to get some stretching in before this show starts, as there'll be a lot of great '80's dancing going on, with TEN bands playing their biggest hits. Tickets range from a very reasonable $35 up to $99.95; sometimes you need to splurge on yourself, this could be that show.
WHO'S PLAYING AT THE LOST '80'S SHOW?
Headlining that night will be A Flock of Seagulls.
Be ready to hear new stuff from the band, as they got all the original members of the band to record an album, "String Theory," which came out in the summer of 2021.
Wang Chung sound great. This will be fun.
Men Without Hat's website name is "SafetyDance.com" - that's how cool they are.
Dale Bozzio and the gang will tear it up at Fiddler's.
Fun song, fun lady.
Where there were once five "Youths", the two remaining put on a great, fun show.
When they hit the stage for "Obsession" the crowd is going to go nuts.
With two original members still with the band, get ready for it to get loud.
867-5309 is the phone number for Fort Collins' Totally '80's Pizza, so the folks from The Choice City better go berserk.
Tickets for Lost '80's Live! Go on sale Friday, February 18, 2022 at 10 a.m.
RETRO 102.5 listeners can get tickets ahead of time with promo code DENVERLOST80S on Thursday, February 17, 2022 from 10 a.m. until 10 p.m.
Love the '80's? Check Out These Awesome Toys -
25 '80s Movie Sequels That Shouldn't Have Been Made
The decade delivered some of the most cringe-worthy moments of all time.
More From Power 102.9 NoCo - KARS-FM