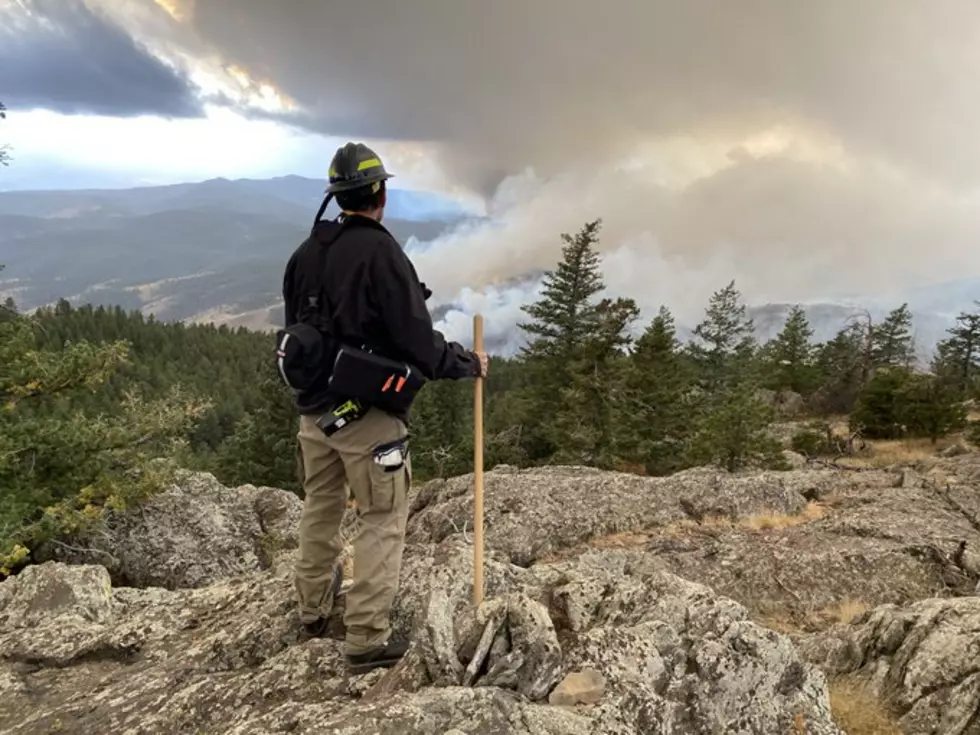 Cameron Peak Fire Has Now Been Burning For 3 Months
Poudre Fire Authority
Colorado's largest wildfire ever reached 3 months old on Friday (Nov. 13).
The Cameron Peak Fire sits at over 208,913 acres. It was started on the afternoon of Aug. 13 — the cause is under investigation but it is believed that it was human-caused because of a lack of lightning activity in the area.
Unseasonably hot and dry conditions allowed the fire to spread rapidly and frequently rain ash down upon the Front Range. 224 homes, including 42 primary residences, have been reported as destroyed.
Many evacuations have taken place and most have been lifted. The Cameron Peak Fire came close to merging with the Mullen Fire, which spread from Wyoming, and the East Troublesome Fire, which nearly joined inside Rocky Mountain National Park.
Fortunately, crews have obtained 92% containment on the Cameron Peak Fire and have it well under control at this time. Thousands of firefighters from all over the country — including Alaska, Hawaii and Puerto Rico —  have been deployed to fight the flames.
Full containment is now expected by Nov. 22. The previous estimated date had been in December before the most recent snowfall that's held the fire in place.
LARGEST COLORADO FIRES IN HISTORY 
2020 Cameron Peak Fire 208,913 acres
2020 East Troublesome Fire 193,812 acres
2020 Pine Gulch Fire 139,007 acres
2002 Hayman Fire 137,760 acres
2013 West Fork Complex Fire 108,045 acres
2012 High Park Fire 87,250 acres
Enter your number to get our free mobile app
How The 2020 Cameron Peak Fire Has Grown
More From Power 102.9 NoCo - KARS-FM