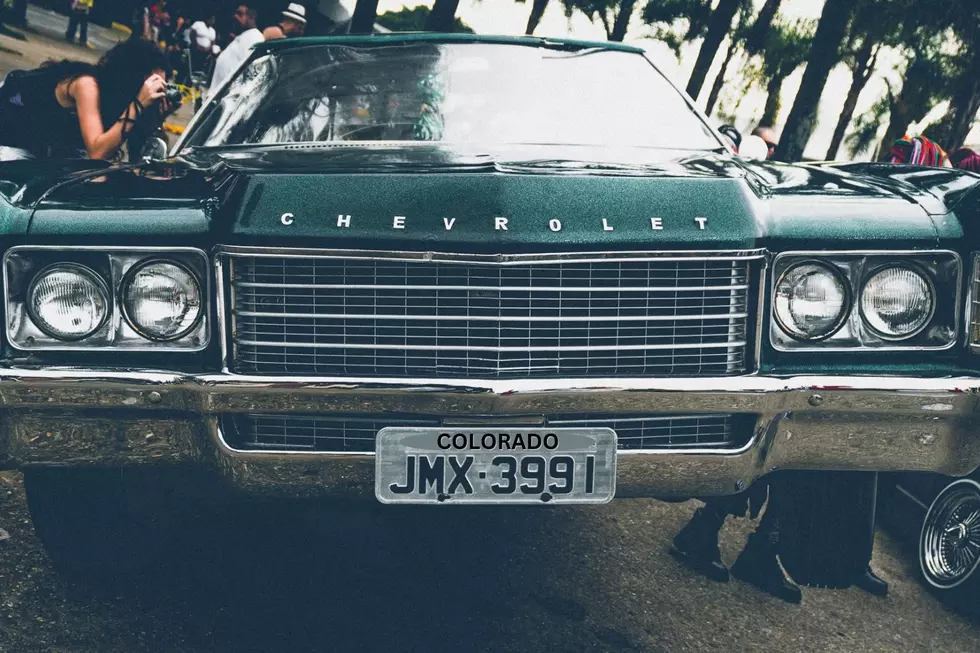 Are Front License Plates Really Required On Cars In Colorado?
Canva
Did you know there are 21 states that do not require a front license plate on motor vehicles?
Which States Don't Require A Front License Plate?
Every state in the nation requires vehicles to have license plates, but only 29 states require you to have a plate on the front and the back. Motorcycles and trailers are not part of the requirement. Here are the states that don't require a front license plate:
Alabama
Alaska
Arizona
Arkansas
Delaware
Florida
Georgia
Indiana
Kansas
Kentucky
Louisiana
Michigan
Mississippi
New Mexico
North Carolina
Ohio
Oklahoma
Pennsylvania
South Carolina
Tennessee
West Virginia
What Does Colorado Law Say About Front License Plate?
In Colorado, most cars are required to have two license plates - one on the front and one on the back. According to state law, the front plate must be mounted "horizontally in the spot determined by the manufacturer, maintained free from foreign materials, and clearly legible."
What Are the Pros and Cons of Front License Plates In Colorado?
Having a front license plate makes it easier for law enforcement to identify vehicles. It also makes it easier for private citizens to identify vehicles involved in hit-and-run accidents. On the downside, some would say a front license plate ruins the aesthetics of the automobile. Another problem is that some vehicles don't have a mounted bracket and you have to attach a bracket to the bumper yourself.
What Is the Penalty For A Front License Plate Violation In Colorado?
While you may get away without a front license plate for a while, eventually it's going to catch up with you and a cop is going to pull you over. Not having a front license plate is a Class B infraction with a fine ranging from $15 to $100. If your car doesn't have a front license plate bracket, you'll have to put one on. No bracket is not an excuse.
Colorado Banned These 'Offensive' License Plates in 2022
Check out some of the 'offensive' license plates that Colorado banned in 2022.
Funny + Obscene Banned Colorado License Plates Will Make You Giggle
Road rage is bad enough. Imagine if you had to pull up behind a car with a license plate insulting you. Luckily, the state of Colorado has banned some of these license plates to make the roads a happier place.
Rejected License Plates in Colorado From 2021
Here are just a few of the more than 23,000 rejected personalized license plates in Colorado from 2021.
More From Power 102.9 NoCo - KARS-FM