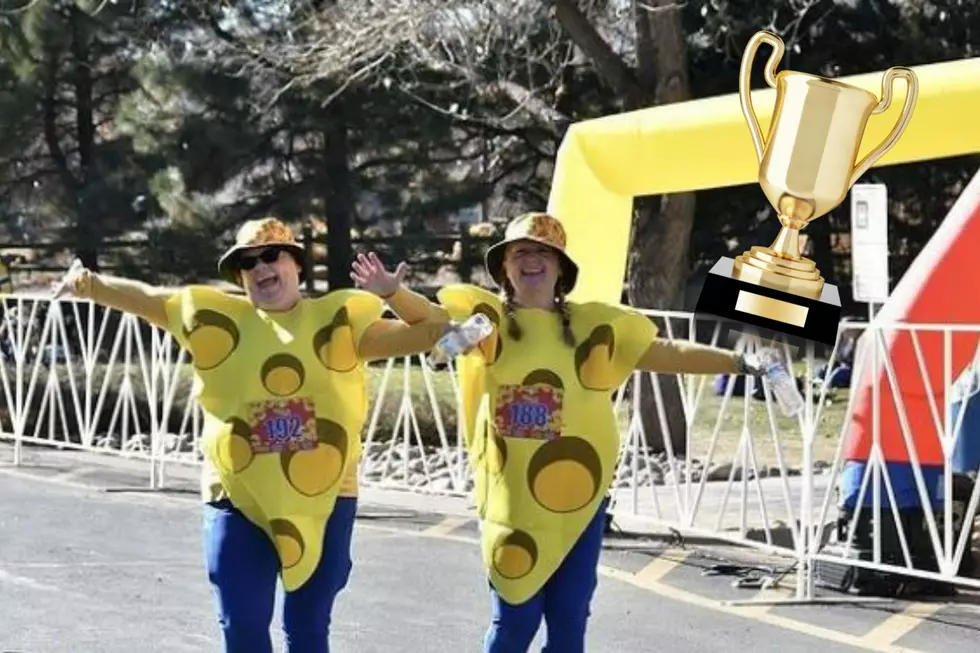 Colorado Has A Mac 'N Cheese 5K? It Looks Awesome
Mac "N Cheese 5K IG Screenshot / Canva
Colorado is a fan of the 5K runs as we have many to choose from. One that we just learned about may be one of the most interesting, the Mac 'N Cheese 5K... Here's all we know.
Mac 'N Cheese 5K in Colorado
Do you remember that old "there's an app for that "Apple TV commercial that ran back around 2009? It basically said whatever your favorite thing to do, be it games, homework, sports, etc. that there was an app for that. I feel like in Colorado, there could be a commercial or add campaign that's called "there's a race for that" or "there's a 5K for that." I say that because our state loves to do these 5K's so much that there seems to be a 5K for just about everything. Holidays, events, fundraisers, sports, and even food. The race in particular that I just learned about is Colorado's own Mac 'N Cheese 5K... Yes, I'm for real.
What is the Mac 'N Cheese 5K?
Dating back to its inaugural run in 2017, the Mac 'N Cheese 5K, combines two of the creators' passions, running and eating. Making something as hard as a 5K, be fun and enjoyable for the entire family. Plus, running for a chance to make some cheddar, and then eat some cheddar after you're done, is a win-win, right? You've certainly earned that big ole bowl of cheesy goodness!
In 2021 they added a band with dueling pianos to the finish line and also have speakers every 1/4 mile to keep you pushing through with more additions promised for the 2022 race to make it even more fun. Here are some pix of previous races to give you a feel for this uber cheesy 5K. (Scroll down for this year's race info)
How cheesy are these two? We love it.
Easy like Kraft mac 'n cheese?
Time to race.
Fun for the whole family.
Loving these outfits.
Hands up if you're having fun!
The reward...
Yes... Their awards are super cheesy.
This year's race is happening on Saturday, November 19th at Hudson Gardens and registration is happening now. 
Did You Know Colorado Has A Movie Car Museum? It's Pretty Rad
This hidden Colorado gem is one you've got to see. Rodz & Bodz Movie Car Museum is a real treat!
Colorado's Newest Action Park Is Now Open And It's Awesome
We got to visit Colorado's newest action park and it was so much fun. These slides get some serious air!
More From Power 102.9 NoCo - KARS-FM