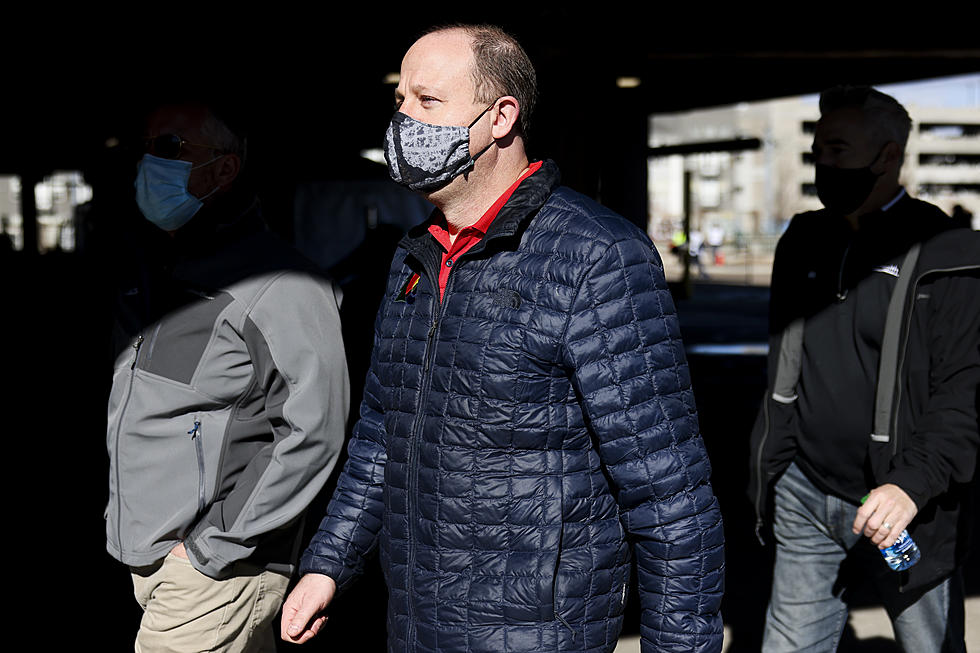 Colorado Plans To Lift Mask Mandate on Easter Sunday
Getty Images
It's been a little over a year since we went into lockdown mode and started wearing masks. Places closed, many businesses and people have struggled both financially and mentally.
Now, there may be a light at the end of the tunnel, and that potential light is a giant beacon of hope and relief.
According to Axios, Colorado will lift its statewide mask mandate April 4 (Easter Sunday) and ease coronavirus protocols even as experts say it's not yet safe to do so. The statewide mask order has been in place in Colorado since July.
Larimer County does also have its own indefinite mask order in place. Local businesses will also get to decide their own mask policies.
Gov. Jared Polis' administration released a plan to make it easier for counties to reach their goals to move into green and blue COVID restriction levels and, ultimately, ditch masks. It would also remove numerous other restrictions in place including outdoor event and gathering caps.
This is news that MANY of us have been waiting to hear for a long time. This is supposedly starting Wednesday, a year after Polis issued a statewide lockdown, and ultimately puts the requirement of mask-wearing on a local level, leaving those kinds of decisions to individual owners and their businesses.
With this plan coming into place, face coverings would not be required in counties at Level Green except for ages 11-18 in school.
The state would make it easier to reach this lowest level by allowing a rate of 35 cases per 100,000 instead of the current 15 cases per 100,000.
In addition, the state is easing capacity limits at other levels to reopen bars and allow more indoor dining.
Most counties are at the higher levels. Denver is at Level Yellow.
President Joe Biden, who is NOT a fan of this move, has voiced his displeasure of removing mask mandates and has went as far as to say that it's "Neanderthal thinking."

The CDC director has warned states not to lift restrictions as more contagious variants spread, including in Colorado.
Governor Polis and his staff say it's warranted because more people are getting vaccinated.
Live sports, concerts, events, traveling and visiting people...I want to do it all again, and I'm super giddy to hear this possibility could be happening a lot sooner than later.
Let's keep our fingers and toes crossed because this news would be MUCH better than any basket of goodies the Easter Bunny could bring.
UP NEXT: 20 Photos That Sum Up Life in NoCo in 2020
More From Power 102.9 NoCo - KARS-FM