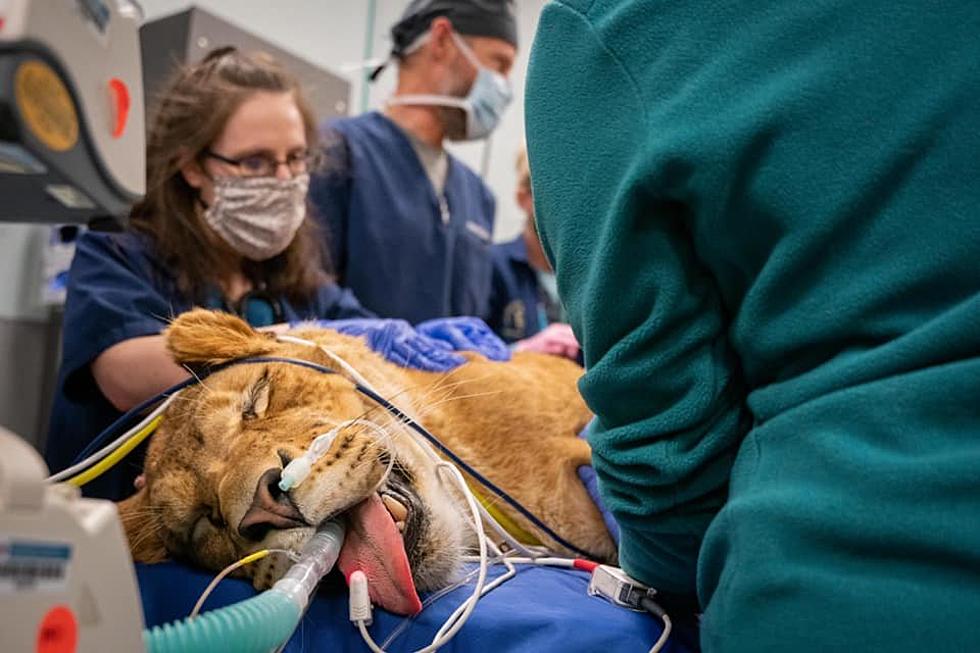 Colorado State University Vet Hospital Helping Rescue Lion Recover
Courtesy of Colorado State Univ Twitter
While Colorado State University's Veterinary Teaching Hospital goes above and beyond to help all kinds of animals (even chickens), the practice is often recognized for its work with dogs and cats.
However, the hospital has had an unusual patient as of late: Nala the Lioness.
According to a Wednesday (March 24) tweet from CSU, Nala was previously housed at a facility that did not give her proper nutrition or veterinary care.
Thankfully, she has found a happy home at The Wild Animal Sanctuary, where she is one of around 70 African lions recovering from illegal or abusive situations.
When not enjoying life at the sanctuary, she now receives regular checkups at the CSU hospital.
Aside from treating Nala and performing lifesaving surgery on a chicken, researchers at the hospital are working on a new technique that could help detect hidden cancer cells in dogs.
If successful, the method would allow veterinarians and dog owners to better assess treatment methods for sick canines, as opposed to waiting for the results of surgery or chemotherapy.
CSU's hospital also went viral in 2019 for treating Endo, a jumping Labrador that was actually excited to be at the vet. He sadly passed away later that year, but not before capturing hearts all around the nation.
Photos: How Tiger King's Cats Now Live in Colorado
More From Power 102.9 NoCo - KARS-FM