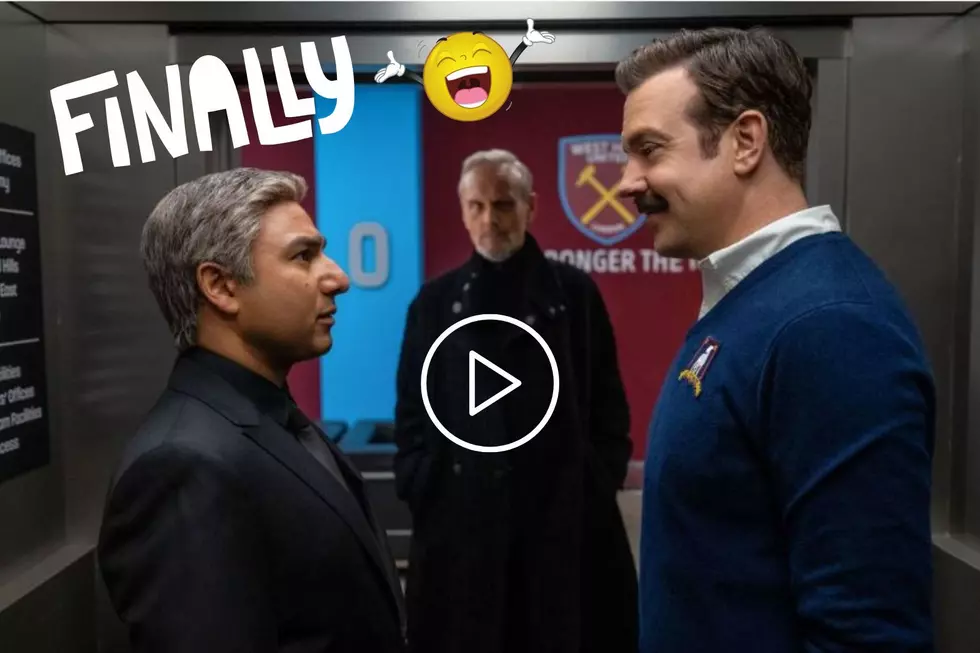 Colorado Ted Lasso Fans Rejoice. New Season Date Finally Announced
Courtesy of Apple TV+
It's a known fact that Colorado loves them some Ted Lasso... If you're a fan of Ted Lasso and his interesting way of doing things, you'll be excited to know that season 3 is finally almost here.
When Is Ted Lasso Season 3 Coming Out?
Who is Ted Lasso? He's a former American college football coach, who was hired away to England to coach their AFC Richmond Soccer club. More than that, he's an extremely loveable, quirky character, who just sucks you in and you can't stop watching. I'll be honest, I was super late to jump on the Apple TV+ comedy, Ted Lasso, bus... But once I started watching, I was completely hooked. Characters from Ted to Roy, to Jamie, and even that eventual traitor, Nate, the different variety of characters in this show have someone for everybody to love.
Ted Lasso Official Season 1 Trailer
Season one had me hooked right away. Besides Ted, Roy Kent was my absolute favorite character on the show. If you've not watched yet, you're sure to love him and his extremely foul mouth. Saying the British slang cusswords as he does never sounds as cool coming from me... I had to stop.
Ted Lasso Official Season 2 Trailer
Season two took some interesting turns and absolutely left you wanting more. Now, after waiting almost 2 full years, Ted Lasso season 3 is finally coming and the trailer, yet extremely simple, has us hyped for its final season.
Ted Lasso Official Season 3 Trailer Finally Released
When Is Ted Lasso Season 3 Coming Out?
As seen at the end of the trailer for season 3, it's set to be released on Wednesday, March 15th on Apple TV+. If you're not one of the many Coloradans who have already begun the Emmy-winning Ted Lasso journey, you've got about a month to binge and catch up because Ted and his crew of crazy football players are back on March 15th, baby. Speaking of TV shows...
These 11 Colorado Restaurants Featured on National Food TV Shows Have Sadly Closed
These Colorado restaurants once rose to fame as part of national broadcasts on the Food Network. Sadly, they are no longer in business. Scroll through the photos below to see these long-lost favorite places in the Centennial State.
Remembering Colorado TV Commercials of the Past
According to you, these are some of the most memorable Colorado TV commercials.
More From Power 102.9 NoCo - KARS-FM