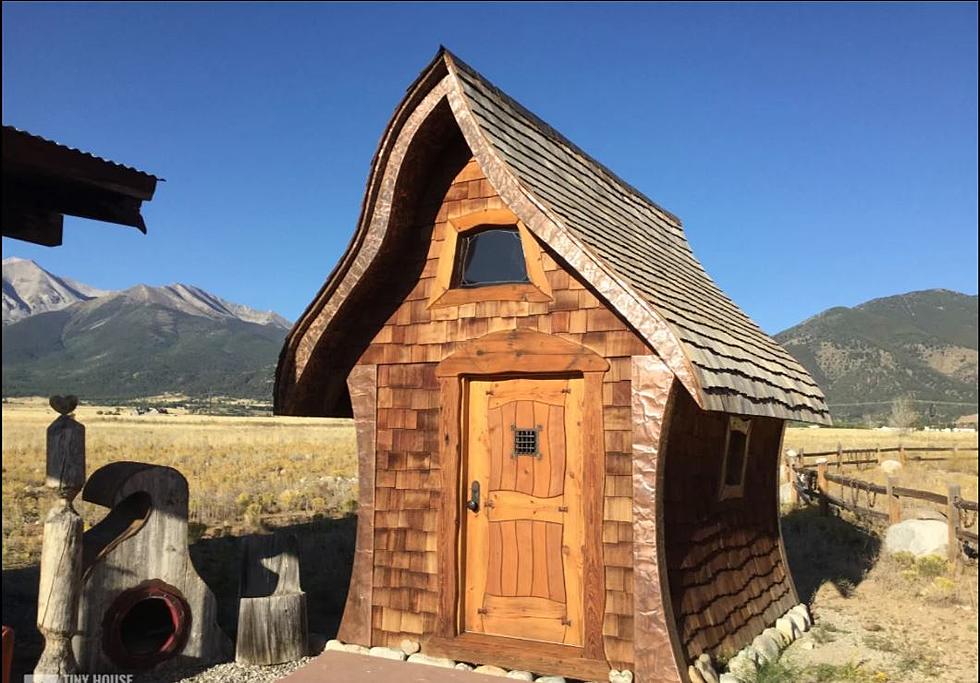 Colorado Tiny Home For Sale Belongs in a Lord of the Rings Movie
Tinyhouselistings.com
A Hobbit house is currently listed for sale in Buena Vista, Colorado and this unique dwelling looks like it was taken straight off the set from a Lord of the Rings movie.
The miniature mobile structure is only 88 sqft. and truly one-of-a-kind. The woodworking details are custom-built and whimsical, giving the tiny home so much character. The ornate, curved walls would even make Bilbo Baggins jealous.
Since the Hobbit House is so small, the seller suggests using it for other purposes rather than an actual living space. Some other ideas he said it could be used for would be as a yoga studio, meditation room, pot-smoking hangout or an acid tripping hideout (this is Colorado after all), or just a quiet getaway in the backyard.
The quaint and cozy house has two custom-built bunk beds inside, as well as custom hand-carved lighting fixtures. The colorful, stained-glass window fits the space perfectly. There are also beautiful copper details throughout the interior and on the speakeasy-style door.
This petite pad is currently listed at a price of $75K.
$1.6 Million House On the Poudre River Has a Treehouse Retreat
This Laporte home on the Poudre river has a treehouse retreat.
More From Power 102.9 NoCo - KARS-FM