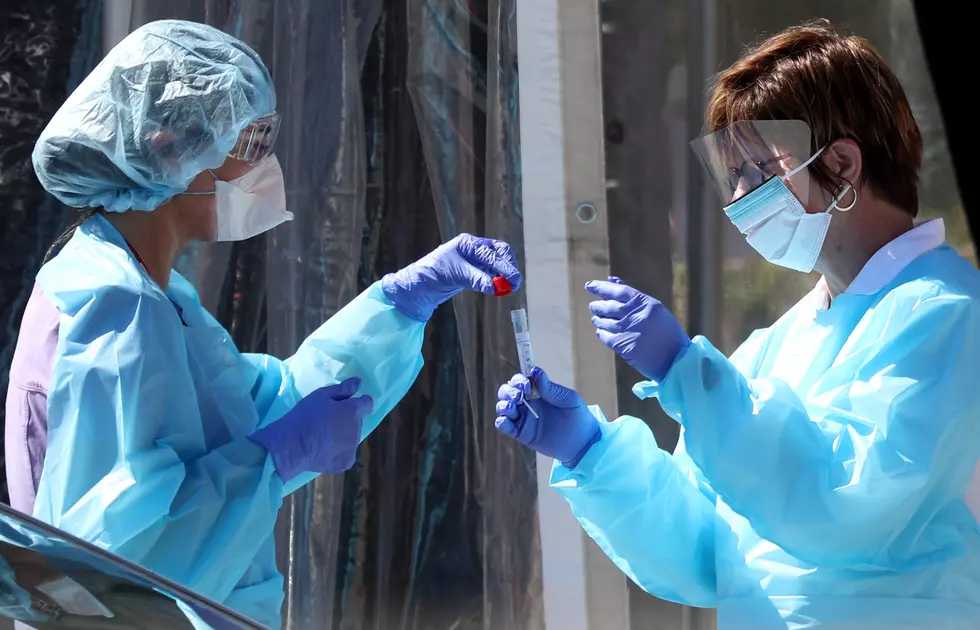 Colorado's COVID-19 Cases, Hospitalizations Top April's Peak
Getty Images
The transmission of COVID-19 in Colorado is currently at its highest level since the beginning of the pandemic in March.
Colorado recorded 3,369 new cases of COVID-19 on Wednesday — the largest daily increase in confirmed infections since the pandemic first began.
COVID-19 hospitalizations also surpassed April's peak on Thursday (Nov.5), with 894 patients hospitalized statewide. At that previous peak in April, Colorado recorded 888 people hospitalized with confirmed cases of COVID-19.
According to the Greeley Tribune, COVID-19 infections and hospitalizations are expected to continue to climb because of how widespread the virus is across the state.
In a news briefing on Thursday (Nov. 5), Gov. Jared Polis said one in every 100 Coloradans is contagious with COVID-19.
"We are headed in the wrong direction and our health care system will be at risk if we stay on our current path of disease transmission," added Dr. Rachel Herlihy, the state epidemiologist.
Although Polis did not issue another stay-at-home order during Thursday's news briefing, he repeatedly stressed that in order to slow the spread of COVID-19, Coloradans should only interact with members of their own household - especially since the holiday season is right around the corner.
"We need to live now in November like we did in August," the governor said, referring to efforts that kept the state clear from a second spike. "If we live like we did in October, the toll will be immense for the people of Colorado, for our economy and for our way of life."
Enter your number to get our free mobile app
20 Words and Phrases That Are So 2020
More From Power 102.9 NoCo - KARS-FM