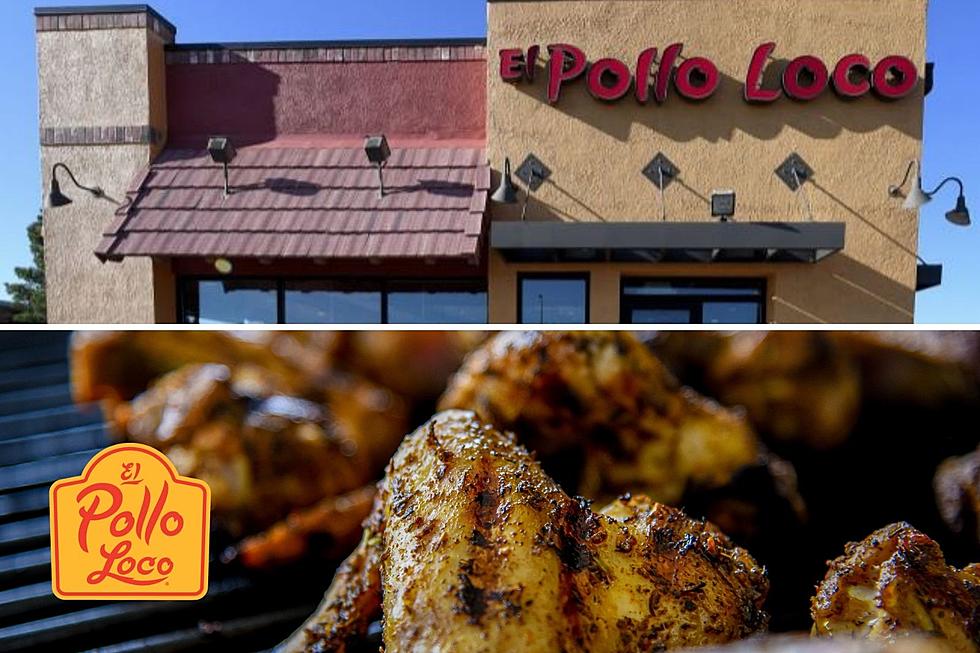 Colorado's First El Pollo Loco Location Is Set And We're So Excited
Getty/Unsplash
El Pollo Loco, whose specialty is Mexican-style grilled chicken, has announced where their first Colorado location is, and we're so excited!
What Is El Pollo Loco
My first experience with the deliciousness that is El Pollo Loco was on a family vacation to California.
We'd never seen one before and they were all over the place there so we stopped in and gave them a shot. We now go to an El Pollo Loco every time we're in California, that's how much we enjoyed it.
They have delicious, seasoned, Mexican-style grilled chicken. Think KFC as far as most of the sides go, but their chicken is grilled and so, so tasty. They have about 500 locations in the United States. There are quite a few locations in California as well some other Southwestern states in the U.S. but they've not had any conversations serious enough to sign a lease on any land in Colorado.
Until now that is.
El Pollo Loco Colorado Location Announced
9News is reporting that El Pollo Loco has signed a lease on its first Colorado location, in Denver, near I-70 and Peoria. The exact address is 4698 Peoria St. so you know they mean business.
Here's the best part, they're breaking ground in April and are planning to be open later in 2022. That means we won't have to wait too long to bring that delicious homestyle food with a kick, home with us in our great state.
The plan for further expansion in Colorado includes an additional 10 to 15 stores in the Denver Metro area and up to five locations in Colorado Springs between now and 2027 according to the 9News report. I for one, can not wait.
In-N-Out In Thornton Is Now Open. How Long Are Wait Times?
We went to the new In-N-Out in Thornton. Here's how long our wait time was and how our overall first experience went.
Where You Can (And Might) Find In-N-Out Burger in Colorado
The In-N-Out Burger craze is taking over Colorado. The restaurant currently has six locations open in the Centennial State, with more to come. Here's where you can find them.
More From Power 102.9 NoCo - KARS-FM