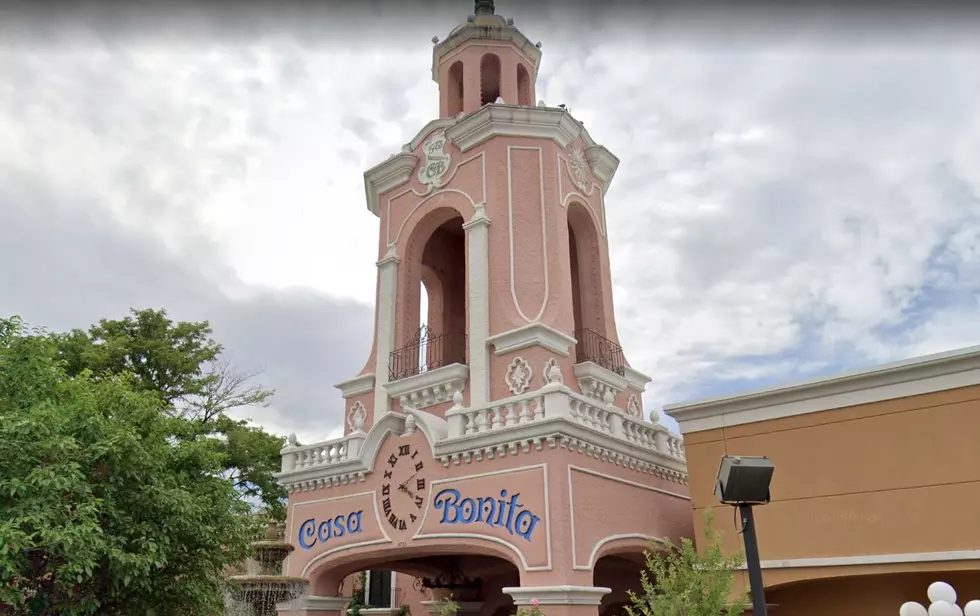 Colorado's 'Must-Visit' Casa Bonita Not Shutting Down for Good
Credit: Google Maps
Just when we thought that the classic pink landmark would be going away forever, now comes word that they will, indeed, be serving endless sopapillas again.
This is great news. I had recently seen a GoFundMe campaign organized by a group, mostly comprised of musicians, artists, restaurant owners/operators and more, trying to 'Save Casa Bonita' with a goal of $100,000.
CBS4 Denver has the news that the classic 'cheesy' Casa Bonita has posted on their website that they'll be opening 'soon.'
'Soon' can be a relative term, but with the proprietors saying it, at least the wheels are in motion to keep the restaurant that has been around for more than 40 years afloat. The restaurant, located on Colfax in Lakewood, has been closed since the pandemic began.
It was back in November of 2020 that rumors were swirling that Casa Bonita has bid adios to us, due to how their site wasn't working and no one was answering the phone.
Now, it seems, we can count on them to be that destination that everyone has to visit at least once for the cliff divers, the old west photos, the sopapillas, the caverns and the food.
One of my all-time favorite episodes of South Park is the one where Cartman keeps Butters from going to Kyle's birthday at Casa Bonita's by convincing him that there's been an apocalypse and Butters should stay sheltered, thus ensuring Cartman's attendance at Casa Bonita.
You may be thinking, 'What's the big deal about Casa Bonita?'
I suggest you watch this video from 2015. It will put you in that 'Casa Bonita' mood.
Get more on Casa Bonita's re-opening coming soon, from CBS4 Denver HERE.
10 Fort Collins Area Restaurants That Closed in 2020
More From Power 102.9 NoCo - KARS-FM