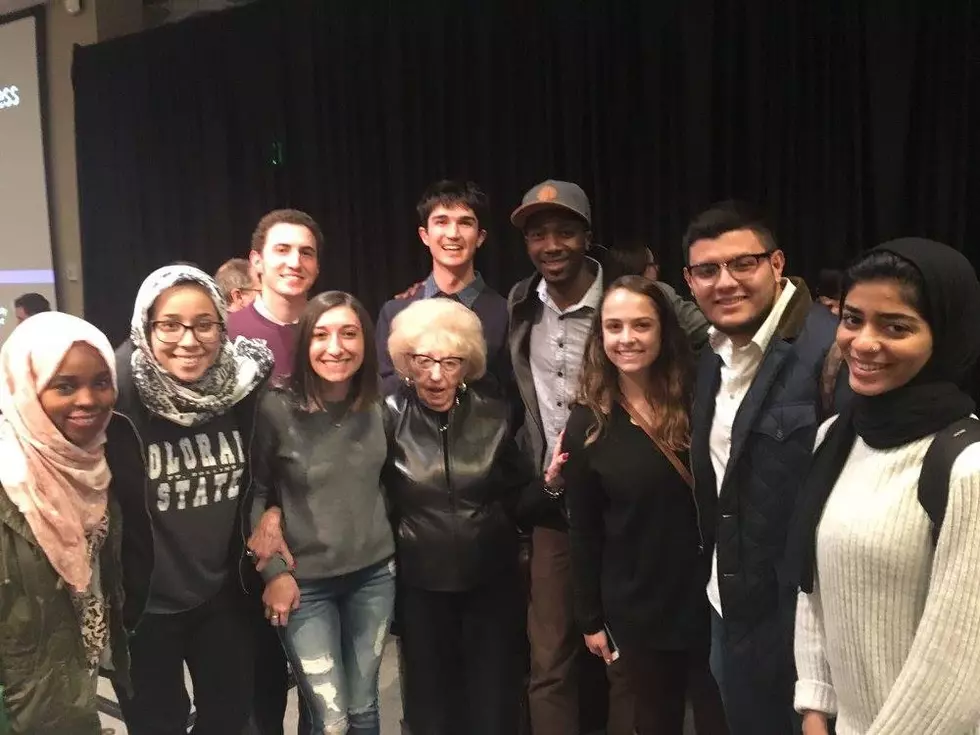 Colorado's Oldest Living Holocaust Survivor Passes Away at 98
Courtesy of CSU Hillel Facebook
Fanny Starr, the oldest living Holocaust survivor in Colorado, has died at 98 years old.
According to The Denver Post, Starr passed away peacefully in her Denver home on Friday (October 30) night, with her daughter, Helen, by her side.
Nazis took Starr and her family away from their Polish home in 1939. She rotated through various concentration camps before being liberated from Auschwitz and Bergen-Belsen in 1945.
Prior to her death, Starr spent every Friday handing out food to the homeless population in Denver — even throughout the COVID-19 pandemic.
"Our Covid mission was a risk, but everybody needs to eat, and we fed many during quarantine," said Helen on the family's GoFundMe page. "As a Holocaust survivor Fanny knew what hunger was and would say, 'Every soul has a right to food and water.'"
She also worked to pass a bill that requires schools to educate their students about the Holocaust and genocide. Gov. Jared Polis signed the bill into law earlier this year.
Polis remembered Starr in a statement on Saturday (October 31), declaring that "the world has lost a giant."
Enter your number to get our free mobile app
Colorado Kids Reported Missing Since Sept. 1, 2020
More From Power 102.9 NoCo - KARS-FM