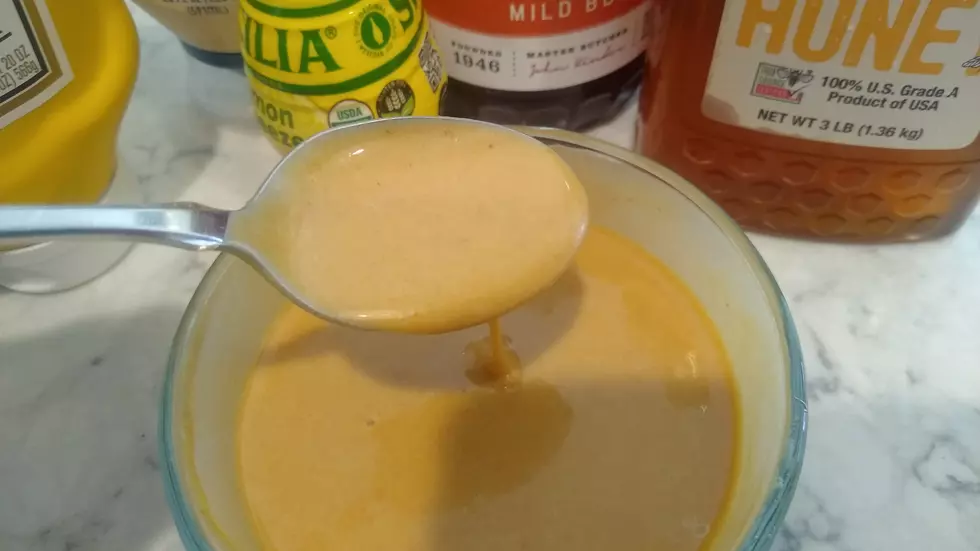 Copycat Chick-fil-A Sauce Recipe Is Spot On
Kama/TSM
Certain sauces can make or break a meal, especially when it comes to fast food. When it comes to our favorite fast food places, signature sauces are part of the appeal. I know lots of people who even ask for extra sauces when they hit up their preferred drive-thru join, just so they can have a stockpile at home. I've even heard of people using sauce packets from their favorite places to marinate meat. To each their own, I suppose.
If you often sit in that long, ridiculous, yet very efficient, line at Chick-fil-A because your kids love their fries, I get it. I didn't get it until I dipped a cold, leftover fry in the special Chick-fil-A sauce, but now — Yum! Craveable yum.
I cook almost every night for our family of 5. It's my job to make the same old dinner new and exciting. So, in my latest attempt to provide some zest, my plan to attempt to make a homemade Chick-fil-A meal was born. I had the chicken and the fries, I just needed the sauce. There were several copycat recipes for the famous dipping sauce online. I used this one from Family Fresh Meals. I was skeptical, but man, it was spot-on. Cooling it in the fridge for one hour was an important step, causing the sauce to thicken and giving the flavors time to meld together.
Copycat Chick-fil-A Sauce

Ingredients:
1/4 cup honey
2 tablespoons yellow mustard
1/4 cup barbecue sauce
1 tablespoon lemon juice
1/2 cup mayonnaise
Instructions
Mix together and refrigerate for at least an hour.
Colorado Restaurants Featured on 'Diners, Drive-Ins and Dives'
More From Power 102.9 NoCo - KARS-FM