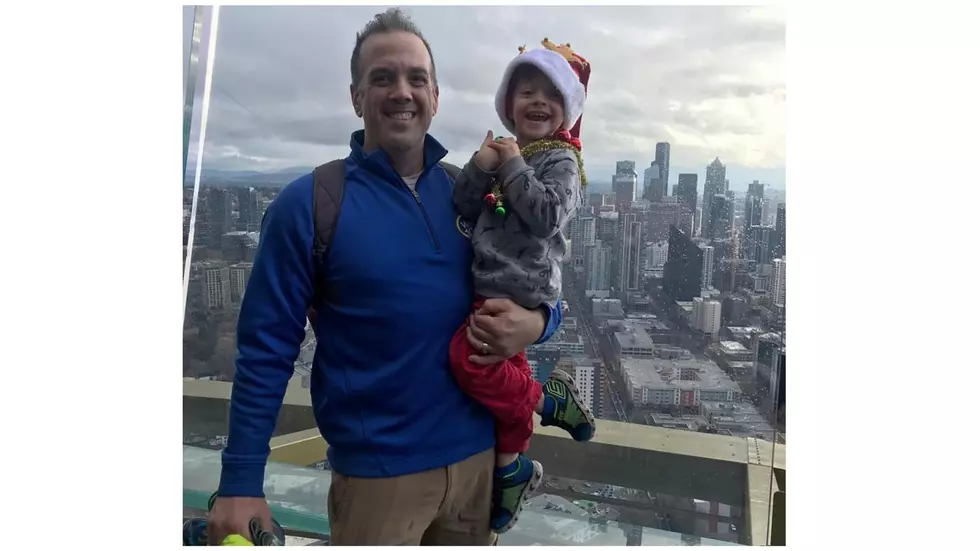 Dear NoCo, I'm Sorry I Brought The Seattle Weather With Me
AJ Battalio.TSM
Damn transplants. Yeah, I'm one of THOSE who continue to come here and louse up traffic and you can throw another thing in the mix...the weather. Go ahead, you can just blame me for all of the gray, rain and extra precipitation over the past year because after all, I DID relocate here to NoCo with my family after living in the Seattle area for almost 9 years this past September.
I'm not gonna lie though, as much as I enjoy a bluebird day here in Northern Colorado with the Rockies on full display, these cooler damp days are a nice change of pace and you gotta think that with all of this extra precipitation we've had over the past several months, (over 200% more than average over the past month and about 171% above normal over the past year) it can only help with this year's fire season.
When we moved here in mid September, outside of a few days that cleared out, practically every day for the first several weeks of us being here were shrouded in smoke with fires raging in the distance.
I know, many people here in the great state of Colorado love the sunny days and their usual 300+ days of sunshine so I would like to take this time and officially apologize for bringing the gray skies and rain that we've been getting.
With that being said, there are actually a few things going on that have nothing to do with me bringing the Seattle weather here but more of Mother Nature simply doing some weird stuff and the keyword we're looking at here is "UPSLOPE".
Look, I'm no meteorologist but according to the Coloradoan via the National Weather Service,
The more upslope weather pattern a location sees, the higher precipitation it receives, and we've been getting a lot of upslope.
While we've been seeing the rain, the higher elevations have seen more snow, which...once again is a beautiful thing for snowpack and in turn will hopefully tame our fire season down this year.
While we here on the Front Range are not out of the woods in terms of drought conditions, they've improved but don't tell our friends out over on the West side of the state where drought conditions remain severe.
Locally, Horsetooth Reservoir, which supplies the city's other half of water, is expected to be completely full by next week.
So once again, my apologies if I've dampened your Spring with all of the gray, rainy Seattle-like weather...I promise not to screw up traffic anymore and drive like Seattleite, seriously, they're the worst.
More From Power 102.9 NoCo - KARS-FM