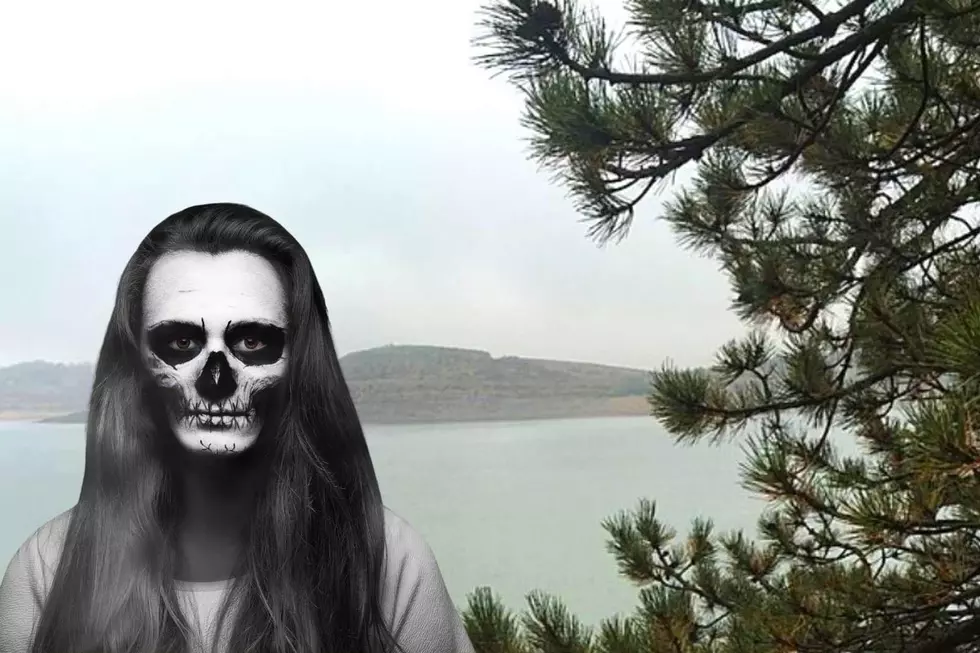 Haunted Colorado: Do You Know About Carter Lake's Ghost, Bennet?
TSM File Photo, Canva.com
The next time you visit the beauty of Carter Lake Reservoir, southwest of Loveland, be on the lookout for Bennet.
I've only been to Carter Lake a couple of times. With all the activities you can do there, I really should get up there more often. Next time I do visit, I guess I'll be on the lookout for a ghost.
There are a lot of people that just don't like to be on the water; it gives them the 'willies.' A story about a haunted lake in Colorado isn't going to ease that fear, I fear. Carter Lake, outside of Loveland, is about three miles long and about one mile wide It's not a very large reservoir, but it doesn't have to be, to be haunted.
Of course, there's more to the Carter Lake area than just being on or in the water boating, swimming, fishing, scuba diving, etc; there's also picnicking, camping, and rock climbing. Any one of those forms of recreation may find you encountering a known ghost in the area.
OnlyInYourState.com has the story on how a man named Bennet, who lived in the area over 100 years ago, got into a heated argument over land and was shot and killed.  His ghost is said to wander along the roads wearing old-time clothing.
It can't be easy being a ghost at Carter Lake, with everybody out there having fun and you being stuck in the after-life. I guess you'd have to get your own entertainment by scaring a few folks, here and there, along the way.
I wonder, because there's no real information about it, who shot Bennet? That would make a great story.
5 Haunted Colorado Hikes Well Worth the Fright This Fall
Fall weather can be great for hiking on our Colorado trails. Check out ghost stories behind these 5 haunted hikes as you get ready for Halloween.
A Look Inside Denver's Haunted Lumber Baron Inn
Check out photos of one of the locations behind Netflix's 28 Days Haunted:
Unsettling Things at Colorado's Most Notoriously Haunted Cemetery
WARNING: Under no circumstances should you enter this property. By doing so you risk bodily harm and/or prosecution for trespassing on private property.
Colorado's Central City Cemetery is not only notorious for being extremely haunted, but a recent visit saw unsettling things like vandalism, pentagrams, and a small, oddly placed building with an outhouse.
Are You Brave Enough to Stay In This Haunted Colorado Brothel Airbnb?
This Colorado Airbnb, a former brothel, has it all - comfort, history, and ghosts. You should book a stay at this haunted piece of haunted Americana.
Even the name is creepy. The awesome
Black Monarch
can be found in the town of Victor, Colorado, roughly 45 minutes from Colorado Springs. Looking at their schedule, the place has vacancies available for the remainder of 2022.
More From Power 102.9 NoCo - KARS-FM