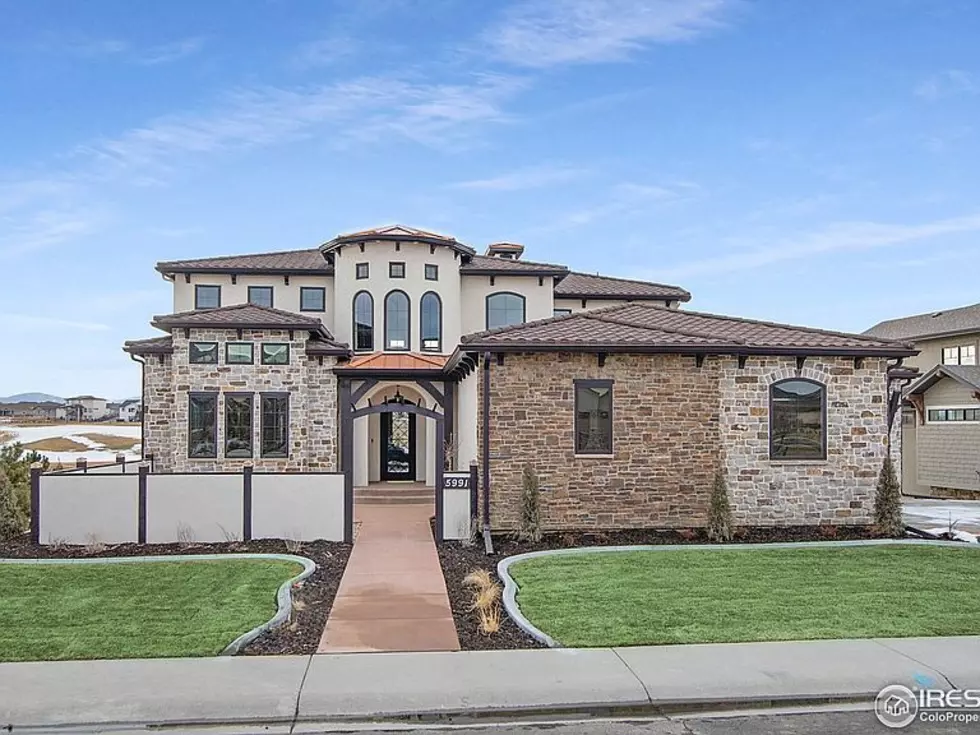 Dream $1.8 Million Windsor Home Has Vintage Wine Cellar, Outdoor Pool
David W Powell Kentwood RE Northern Prop Llc
Colorado real estate articles are made possible by our partner FNBO, The great big small bank that supports the local community and economy.
It's just about time for another episode of "houses that make me resent my one-bedroom apartment." 
This Windsor beauty, located at 5991 Last Pointe Drive, has just had a price cut of $105,000, making it much more affordable at just...wait for it...$1,895,000. And yes, that was sarcasm. However, at 6,810 square feet, it's probably worth it, and when you hear about all the crazy features, you may just want to skip a few avocado toasts in order to save up the money.
According to the listing, the home features 7 bedrooms and 7 bathrooms, an executive chef's kitchen, a great room with 25-foot ceilings, a shower with a steamer, an exercise room, a game room, a pool and jacuzzi, and a vintage wine cellar. There are also stunning views of the Rocky Mountains: so stunning, they honestly look like a screensaver.
Still not sold? Well, maybe you do a lot of laundry. If so, this house has not one, not two, but three laundry rooms for the messiest of families. By the way, no judgement. 
I know what you're thinking, because it's what I'm thinking, too: Does it have a home theater? Unfortunately, the answer is no. However, there's a room in the gallery I think would be perfect for it. Check out the home for yourself:
PHOTOS: Peak Inside 5991 Last Pointe Drive
Enter your number to get our free mobile app
More From Power 102.9 NoCo - KARS-FM