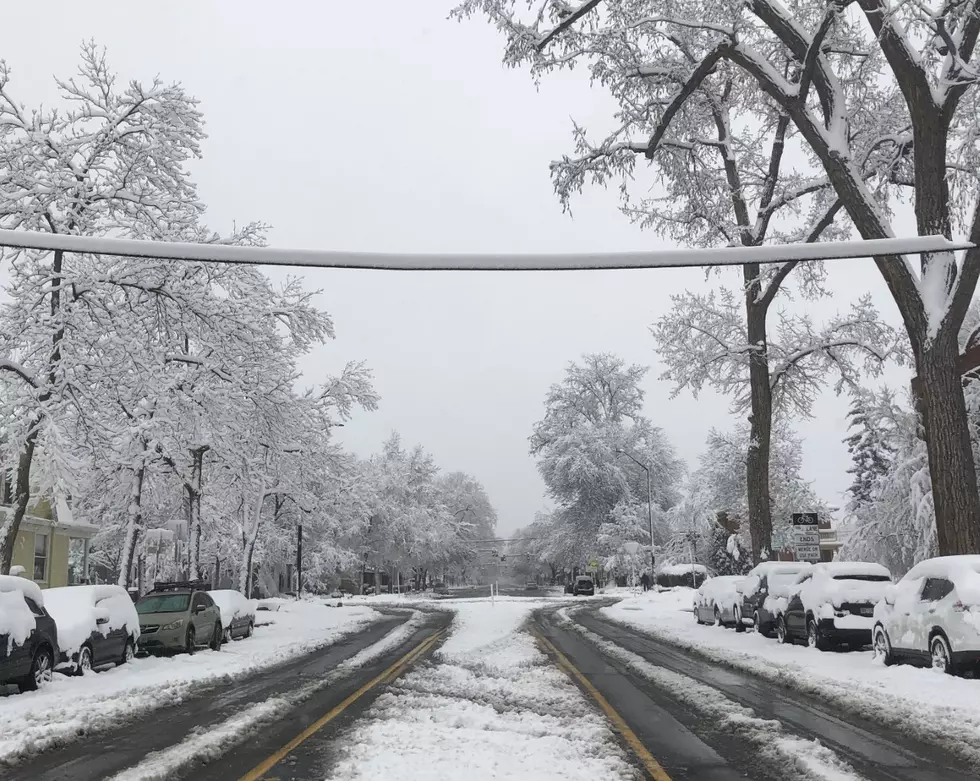 Fort Collins Area Snow Totals From April 16 Storm
TSM
Yeah, that was kind of a lot, but before it all melts away this weekend (it's going to be sunny with temps in the mid 50s), check out the snow totals for Northern Colorado from the April 16 storm. 
According to the National Weather Service, over last 24 hours, these were the snow accumulation numbers as of 11 a.m. on Friday, April 17. Note that most of these measurements were documented in the afternoon and evening hours of April 16. No updated information was available for Greeley at this time.
Click map to see full results.
BERTHOUD: 12 inches
FORT COLLINS
Central Fort Collins: 13 inches
West Fort Collins: 11.7 inches
Northwest Fort Collins: 13.5 inches
South Fort Collins: 11.5 inches
Southeast Fort Collins: 10.8 inches
ESTES PARK: 16 inches
LOVELAND
West Loveland: 10 inches
Northwest Loveland: 10.5 inches
North Loveland: 9 inches
WINDSOR: 8 inches
PHOTOS: Spring Snow Blows into NoCo April 16
More From Power 102.9 NoCo - KARS-FM