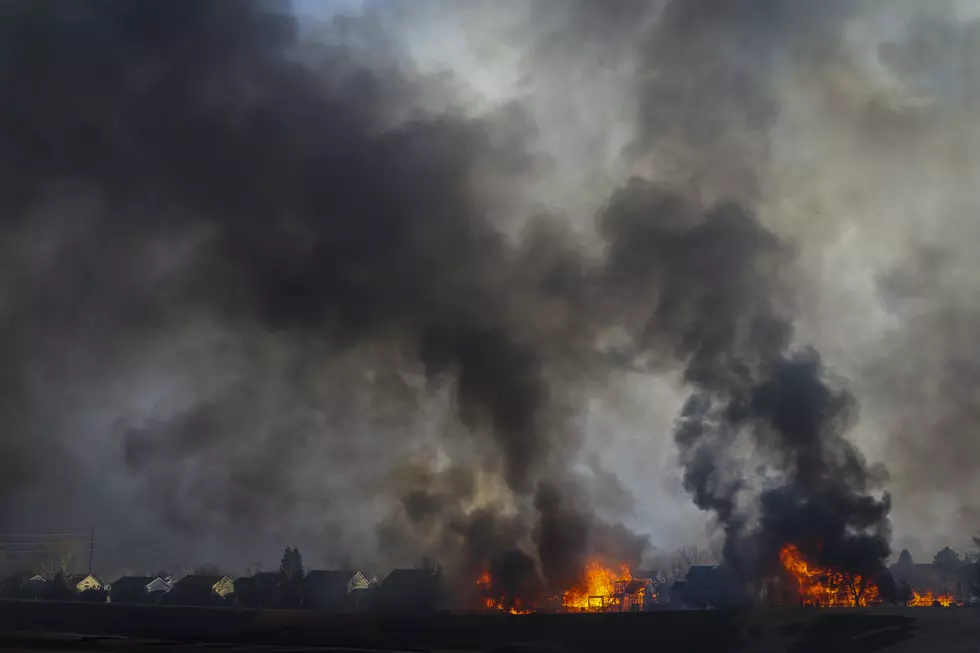 Fort Collins to Host Free Air Quality Workshops in Light of Wildfires
Getty Images
The City of Fort Collins is hosting free Air Quality Workshops via Zoom July 21st and August 4th from 6-7pm and any participating household will receive a free furnace filter from Ace Hardware.
"Tuned In to NoCo" got to speak with the City of Fort Collins Lead Indoor Air Quality Specialist, Selina Lujan about the workshops and why she thinks educating the public on this issue is so important.
"As we know wildfires in our area and in other states are impacting the air quality that we breathe - outdoors and indoors. So we are wanting people to prepare their homes in the event of a wildfire and as a part of that, we are wanting to provide education on what people can do to protect their homes and themselves from wildfire smoke specifically.
In the last three years, four of the top five largest wildfires have happened right here in Colorado, and Lujan says these fires can cause major health problems.
"The biggest concern when it comes to wildfire smoke is that wildfire smoke contains gases and fine particles that really have a detrimental impact on human health...The fine particles in the air can cause asthma attacks and, for those with underlying health conditions, heart attacks. There are definitely more high-risk groups when it comes to wildfire smoke. For example, children, pregnant people, adults older than 65-years-old or, like I said, anyone with a pre-existing condition. ."
The Environmental Protection Agency says that wildfire smoke can also cause a reduction in our lung's ability to function and can prevent our body's ability to get rid of inhaled materials that contain viruses and bacteria.
Lujan says these hour long workshops will be held via Zoom and registration is required.
To register click here.
To Listen to the full interview check out the link below.
Peek Inside This Fire Proof Colorado Tiny Home For Sale
Wildfires are not uncommon to people living in Colorado, but this home will protect whoever is living inside as well as their possessions.
Check Out These Fire Lookout Towers in Colorado
Explore one of these fire tower lookouts for incredible panoramic views.
More From Power 102.9 NoCo - KARS-FM