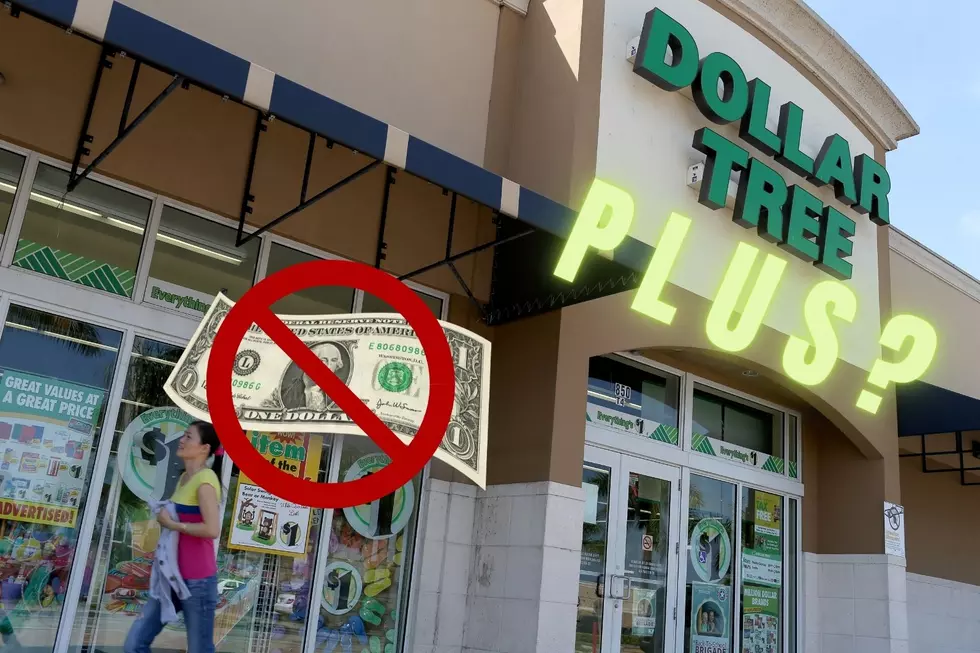 Fun While It Lasted. Colorado Dollar Tree Stores Now Charging Up To $5
Getty/Canva
Big changes have begun all over Colorado inside the local Dollar Tree stores as prices start to rise and certain items will cost you up to $5. What can $5 get you? (Video below)
Colorado Dollar Tree Prices Go Up
Shopping at Colorado Dollar Tree stores always made you feel rich, didn't it? Just throwing things in the cart or basket, never checking prices, money was of no option when you had a twenty dollar bill in your pocket. Sadly, that run of an entire store full of stuff that will never cost you more than $1 has come to an end. as prices at Dollar Tree are on the rise.
Colorado Dollar Tree Stores Charging Up To $5
I was in the local Longmont Dollar Tree over the weekend to grab some balloons for my wife, and of course, I had to mosey around the store, right? I knew they were kicking things up a quarter so a lot of stuff was now $1.25 but I had to take a double-take when I saw an entire aisle full of what they're calling "Dollar Tree Plus" items.
Yup, as seen in the sign, you can now end up spending up to $5 at the Dollar Tree. Does that mean we might get some more quality stuff in these stores? It looks like it.
I'd imagine they're junk, but if you're kids take care or track of stuff as poorly as mine all do, I'll buy $5 Bluetooth headphones all day!
They've got some cool graphic t's too, including my guy, Mickey Mouse, for $5 which is a score.
Some quality stuff, right? Am I bummed that I can no longer roll in and pretend I'm rich? Sure. I'm stoked though to still be able to find some real scores in the "Plus" sections of the store as I now have a place to birthday shop again. If your Dollar Tree hasn't added these items yet, it's coming soon to all Colorado Dollar Tree stores.
25 Times Colorado Ranked as One of the Best States in the U.S.
It's not great to brag, but sometimes you have to give credit where credit is due. Read on to see the 25 times Colorado ranked as one of the best states in the U.S.
15 Laughable Reasons Not To Wear A Seatbelt In Colorado
While there are at least two good reasons for wearing a seatbelt, some people can come up with a myriad of reasons not to buckle up when they are behind the wheel. Here is a look at 15 semi-laughable reasons not to wear a seatbelt in Colorado.
More From Power 102.9 NoCo - KARS-FM