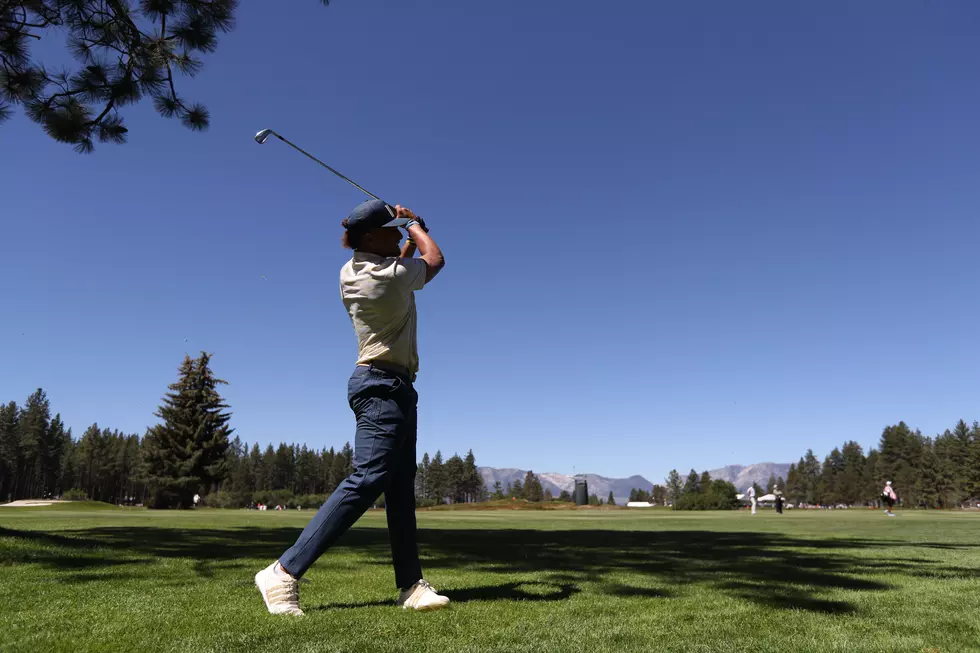 Golf for a Cause in Fort Collins With Kawasaki Kids Foundation
Getty Images
The Kawasaki Kids Foundation is hosting it's 9th Annual Kawasaki Classic Golf Tournament July 18 at Ptarmigan Country Club.
"Tuned In to NoCo" got to speak with the Executive Director and Founder of the Kawasaki Kids Foundation, Shawn Logan, and he says it's going to be a fun-filled weekend
"It's really a fun time. It's just not the normal golf tournament that you usually have. It's a lot more entertaining and it's for kids so you really can't go wrong. It's a fun way for us to grow our reach and raise a ton of money to support these kids — it's my favorite event by far.
The tournament raises awareness and money for those affected by Kawasaki Disease. This disease causes inflammation in the blood vessels and has a 10-day window to be diagnosed/treated before it turns into heart disease. Logan says his son was diagnosed with Kawasaki Disease and that's what started the foundation.
"My middle son Cooper was diagnosed nine years ago with Kawasaki Disease. He, unfortunately, missed the diagnosis and was diagnosed 12.5 days in. So, he missed the vital 10-day window and then suffered a giant coronary aneurysm. So, we decided to start the foundation to help other kids just like Cooper and support the kids that are diagnosed yearly."
Logan says that tickets are sold out but you still can become a sponsor or a volunteer.
"We are looking for volunteers and we are looking for some sponsors. So if there are businesses or people out there listening we'd love to have them participate. We raise about $100,000 - this is our biggest fundraiser of the year. So, we are just looking for a few more local companies that are willing to give back and also that want to get in front of 144 community elite business owners — If I was marketing for myself that's where I'd want to be."
Logan says there are about 6,000 cases of Kawasaki Disease in the U.S. per year and it's not an easy disease to diagnose.
"The symptoms that come from Kawasaki Disease are the same symptoms as Strep Throat and Hand, Foot and Mouth — the ones the doctor sees constantly. So, they are more apt to diagnose those than Kawasaki Disease"
Logan says the main symptom that sets Kawasaki disease apart is a continuous fever.
"The biggest one is a 102-degree fever for five-plus days. Now they can give medications and the fever can kind of ebb and flow, but it will always stay high."
According to the Kawasaki Kids Foundation's website, they have saved more than 100 children and raised over $1 million.
For more information about the tournament, how to become a sponsor or how you can get involved and donate click here. 
To listen to the full interview check out the link below.
Colorado's Best Golf Courses in the Mountains
Whether you are a Colorado golfer looking for a little change of scenery, or you are a traveler looking to breathe in the crisp, fresh, Colorado mountain air, there are some great golf courses for you to try. Here is a quick look at some of Colorado's best mountain golf courses.
Grand Junction Colorado is Home to These Awesome Golf Courses
If you're looking for a terrific place to play golf, Grand Junction, Colorado might just be the spot for you. Here's a look at the five public golf courses in and near Grand Junction and what you can expect when you come to play.
More From Power 102.9 NoCo - KARS-FM