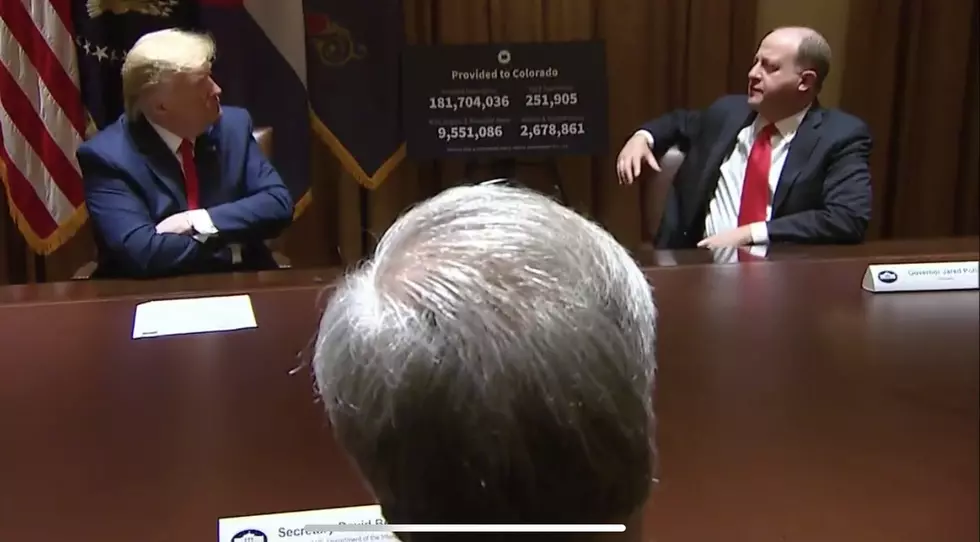 Governor Jared Polis Meets With President Trump
Photo credit: White House Press Conference
Colorado's Governor, Jared Polis, met with President Trump in Washington D.C. on Wednesday to speak about how Colorado is handling the COVID-19 pandemic.
Trump and Polis discussed ways to fight COVID-19. Jared Polis shared specifics on how the war on the virus was being fought in Colorado.
Polis also shared that most businesses, with the exception of social businesses like bars and clubs, have opened back up with adjustments and safety guidelines to keep patrons safe.
President Trump asked Polis when the ski slopes may be back open. The Governor states that we are hopeful to return to skiing could resume during the late spring and summer season.
Enter your number to get our free mobile app
MORE TO EXPLORE: See the the COVID-19 stimulus bill broken down by the numbers
More From Power 102.9 NoCo - KARS-FM