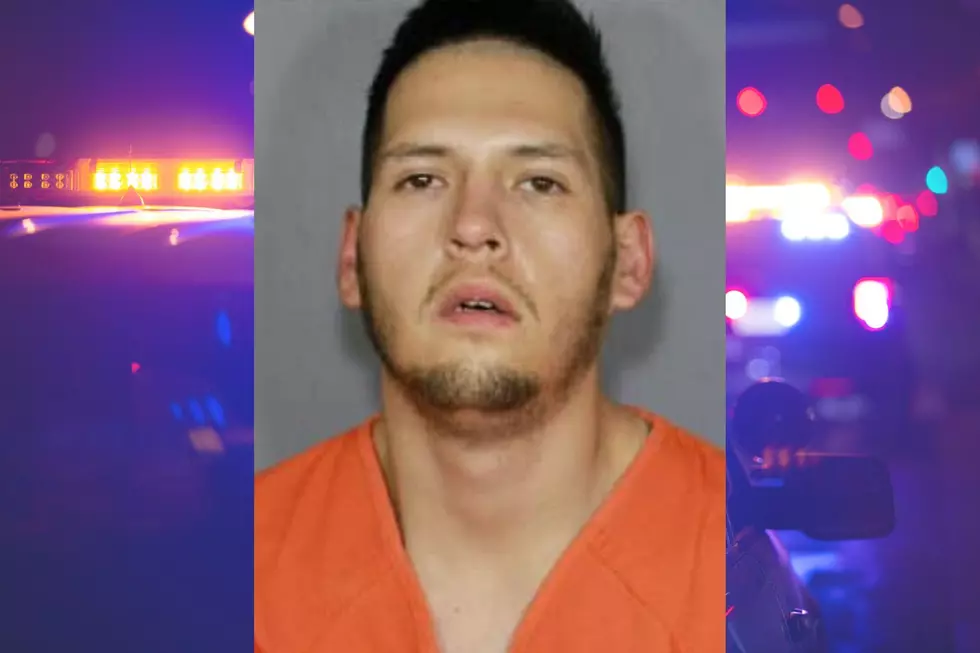 Greeley Man Arrested After Leading Police on Intense Car Chase
Canva, Greeley Police Department // Facebook
A Greeley man is in custody after leading police on an intense car chase on Tuesday (Dec. 27).
According to a press release from the Greeley Police Department (GPD), the incident began shortly after 1 p.m. when police arrived at the Old Navy parking lot on 29th St. to investigate two men in a stolen vehicle.
Upon arrival, the vehicle fled from officers. The owner of the stolen vehicle attempted to chase it but later agreed to meet with police.
30 minutes later, people began calling the Weld County Regional Communications Center to report reckless driving and a weapons disturbance near Highway 34 and Promontory Parkway.
Officers from the GPD, Colorado State Patrol (CSP), and the Weld County Sheriff's Office (WCSO) responded to the scene, where they heard gunshots and learned that the suspects had taken off running.
After establishing a perimeter, police arrested one of the suspects, a 39-year-old unidentified passenger, without incident. They then went looking for the other suspect, identified as 26-year-old Gerardo Castro, who was hiding in "thick vegetation near Highway 34."
Officers used an aerial drone to locate Castro. When he refused to surrender, they deployed a GPD K9 to take him into custody.
Police transported Castro to a nearby hospital to treat him for unknown injuries and cold exposure before taking him to the Weld County Jail, where he is currently facing a charge for an existing warrant and new charges of Aggravated Motor Vehicle Theft, Resisting Arrest, and Obstruction.
Authorities released the other suspect with no charges.
If you have any information about this case, the GPD asks that you contact Detective John Kinne at (970) 350-9603.
8 Tips To Help Prevent Crime At Your House
Having a surveillance camera is one way to help prevent and solve neighborhood crimes. Here are some tips from the Mesa County Sheriff's Office to help keep your home safe from burglars.
Meet Merlin, The Loveable Grand Junction Police K9
Officer Joey Gonzales and K9 Merlin have been a part of the Grand Junction Police Department since 2018. Here is a closer look at these crime-fighting partners.
More From Power 102.9 NoCo - KARS-FM