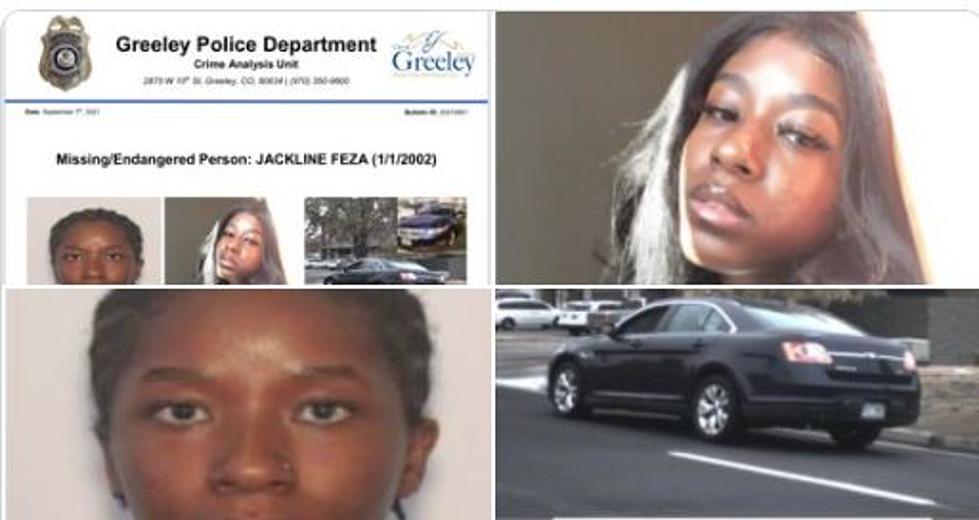 Greeley Police Searching For Missing Woman
Twitter/Greeley PD
Update: Since the publication of this article, there has been an update on the missing person situation involving Jackline Feza. The update can be found at the bottom of the article. 
The Greeley Police Department is on high alert and searching for a missing 19-year-old woman who was last seen at the King Soopers at 2712 11th Ave in Greeley on September 4.
Feza is described as a 4-foot-11, 100-pound Black woman with black hair and brown eyes who lives in Greeley and goes to Colorado State University. Family members are extremely concerned because she's missed several classes and has missed other responsibilities that she would never miss.
If you or anyone you know has any information whatsoever on her whereabouts, even the smallest detail can help. Please contact Detective John Kinne at john.kinne@greeleypd.com or call 970-350-9603
Our thoughts are with the Feza family and Jackline's friends at this time of unimaginable anxiety and concern. Here's to a swift and safe return.
Update: Greeley Police has reported that Jackline Feza has been found since this article was published this morning. They have credited social media with the success in finding Feza. 
Northern Colorado's Most Puzzling Cold Cases
Northern Colorado Law Enforcement K-9 Dogs
More From Power 102.9 NoCo - KARS-FM