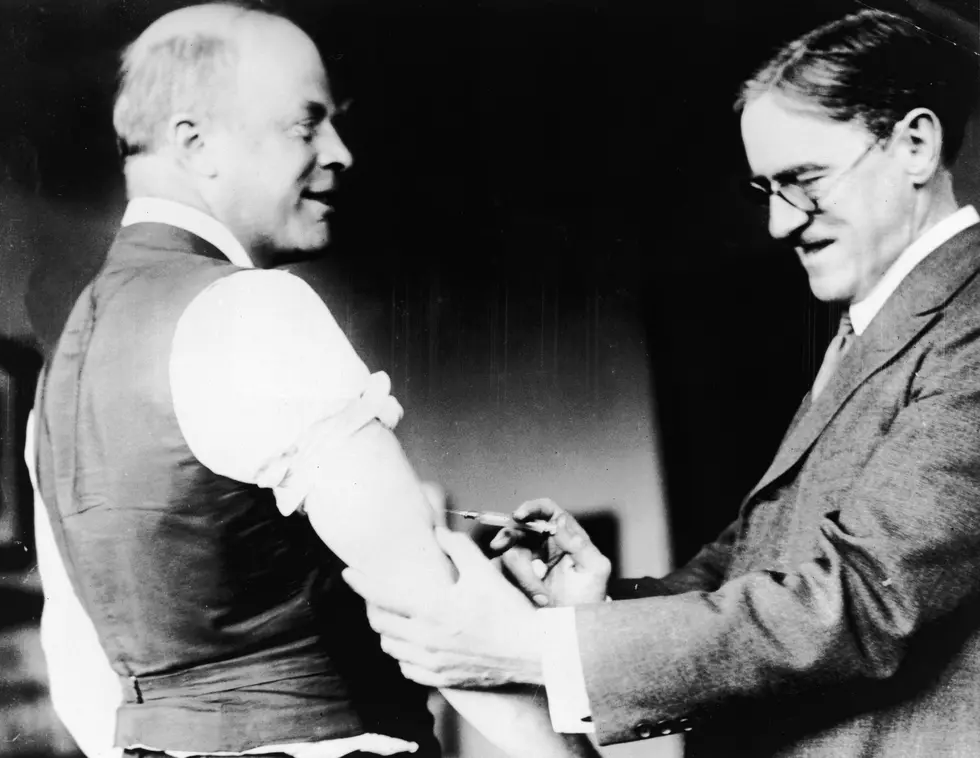 Gunnison Is Being Studied Since They Once Dodged the Spanish Flu
Getty Images
The coronavirus isn't the first pandemic to sweep through Colorado: in 1918, another town narrowly avoided being ravaged by illness. Today, it's being studied for its resilience.
The Spanish Flu was the world's greatest killer in the early 20th century, infecting hundreds of millions of people across the globe. Newspapers from Gunnison published fears of the flu hitting them harder than most due to their dual railroad system, which connected them to Denver and other heavily populated areas. According to The Guardian, Gunnison took action:
 It erected barricades, sequestered visitors, arrested violators, closed schools and churches and banned parties and street gatherings, a de facto lockdown that lasted four months.
Gunnison, according to the article, did not have a single case of the Spanish Flu.
Today, leaders are turning to history to try and slow the COVID-19 outbreak, but one thing they can't find about Gunnison's fight against the flu was how their citizens dealt with the ensuing cabin fever. These days, we luckily have Skype, texting, Facetime, and social media, tools that were nonexistent in 1918. We'll have to take advantage of these amenities while we can as we wait out this wave of the coronavirus.
Enter your number to get our free mobile app
More From Power 102.9 NoCo - KARS-FM