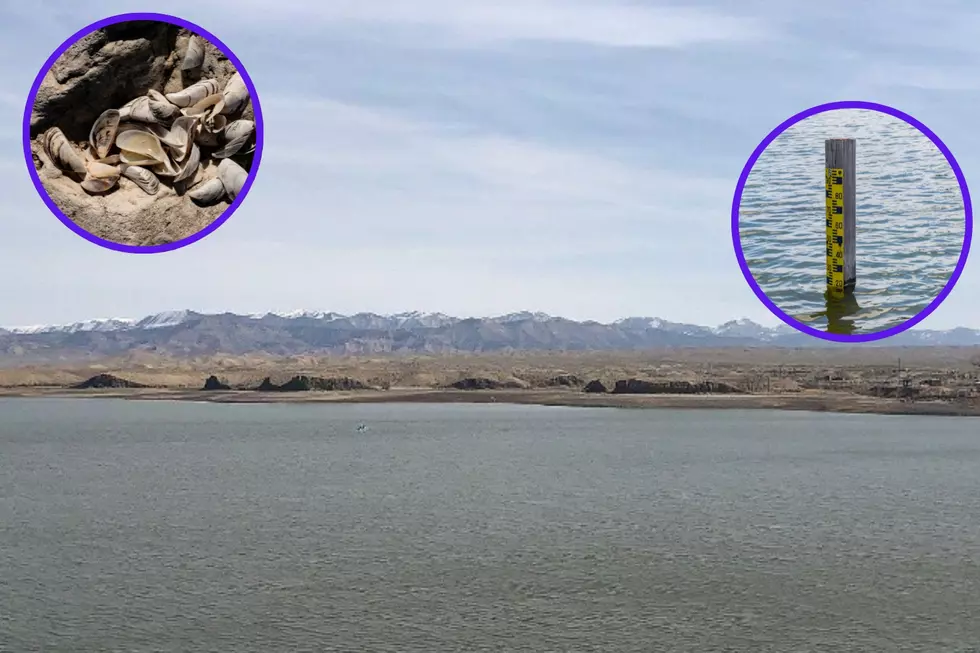 Water Level Being Lowered At Infested Western Colorado Lake
Wes Adams/Canva
With the 2023 boating season approaching, boating enthusiasts are taking notice of what's happening at a popular western Colorado lake.
Over the next few months, the water level at Highline Lake will be lowered by some 30 feet as Colorado Parks and Wildlife Officials work to eliminate zebra mussels from the lake and prevent their spread into other waters. Last fall, CPW changed the status of Highline Lake from "suspect' to "infested" when they discovered the presence of invasive zebra mussels during a routine inspection. The "infested" designation was the first for a body of water in Colorado.
Why Does the Water Level At Highline Lake Need To Be Lowered?
Reducing the water level at Highline will allow wildlife officials to inspect the pump at the inlet that pulls water from the reservoir into the Government Highline Canal. Additionally, once the water reaches the desired level, a chemical will be applied to the lake that is intended to kill off the mussels. The east end of the lake will receive an application of EarthTec QZ, and then two weeks later, an application will be applied on the west end. The two-step process will allow fish and other aquatic species to move to areas of the lake where concentrations of the chemical are lower.
Why Do Zebra Mussels Need to Be Eliminated?
Zebra mussels can cause multiple problems in recreational waters. They can make beaches unusable, clog water filtration pipes, and destroy boat engines.
Will the Water Level At Highline Return To Normal?
If all goes according to plan, water from the canal will be turned back on in April and Highline should return to normal levels around the first week of May. All boats will continue to be subject to inspection prior to launching and upon exiting the water. Boaters should make themselves aware of the guidelines and protocols that will be in place during the upcoming season.
Photos: The Amazing View at Highline Lake State Park in Loma, Colorado
We walked around Highline Lake State Park to celebrate the official end of winter on the Western Slope. To visit the park in Loma, Colorado, you will need a State Parks Pass. If you don't have one a day pass can be purchased at the entrance for $10 per vehicle.
See All 42 of Colorado's Beautiful State Parks
There are 42 State Parks open to the public in Colorado with 1 in development. We also include the Arkansas Headwaters Recreation Area as an unofficial State Park. Scroll through the photos to learn more about each one of these popular destinations.
More From Power 102.9 NoCo - KARS-FM