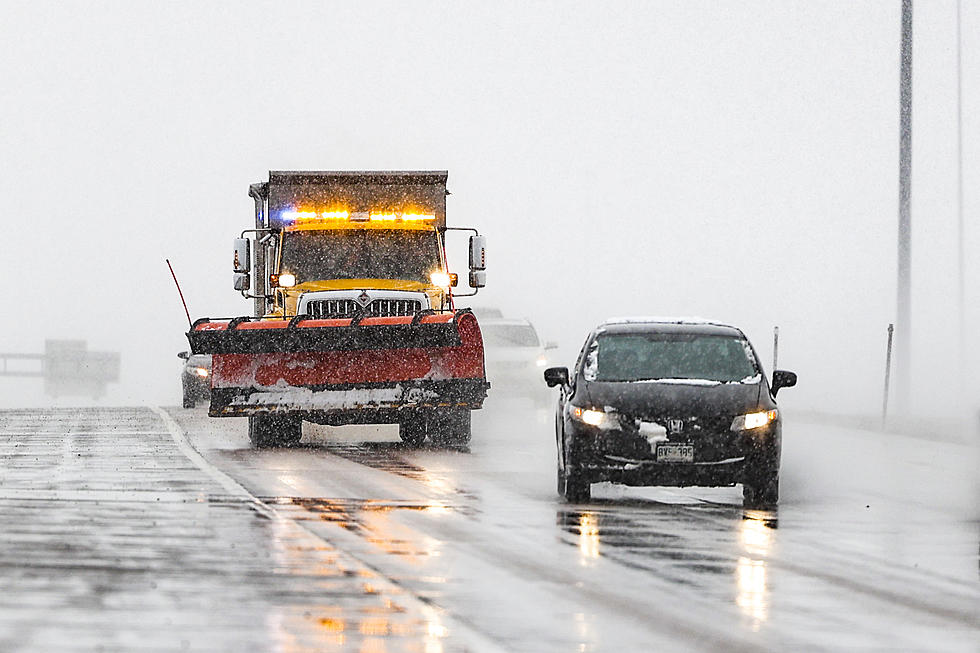 I-25 Reopens From Wellington to Wyoming Border Tuesday Following Xylia
Michael Ciaglo/Getty Images
As of 11 a.m. Tuesday, I-25 is now open between Wellington and Wyoming, after being closed since Sunday, due to Winter Storm Xylia.
Travel to Wyoming from Northern Colorado has been pretty much impossible, even though the snowfall stopped Sunday night. HWY 287 has also reopened between Fort Collins and Wyoming, as well as US-85. However, US-85 is still closed at the state line, CDOT reported as of Tuesday morning at 10 a.m.
Plows have cleared major roads in the Fort Collins areas, but residential subdivisions remain difficult to drive through. Parked cars require some shoveling, and downed tree branches are scattered. Winter Storm Xylia dropped one and a half to two feet of snow in the Fort Collins and Loveland areas. You can see all of Northern Colorado's weekend snow totals here.
While the end of the week, highs will reach the 50s, there is a chance of snow in Tuesday evening's forecast. The National Weather Service predicts there will be less than half an inch of accimulation for the Fort Collins area.
PHOTOS: Winter Storm 'Xylia'
More From Power 102.9 NoCo - KARS-FM