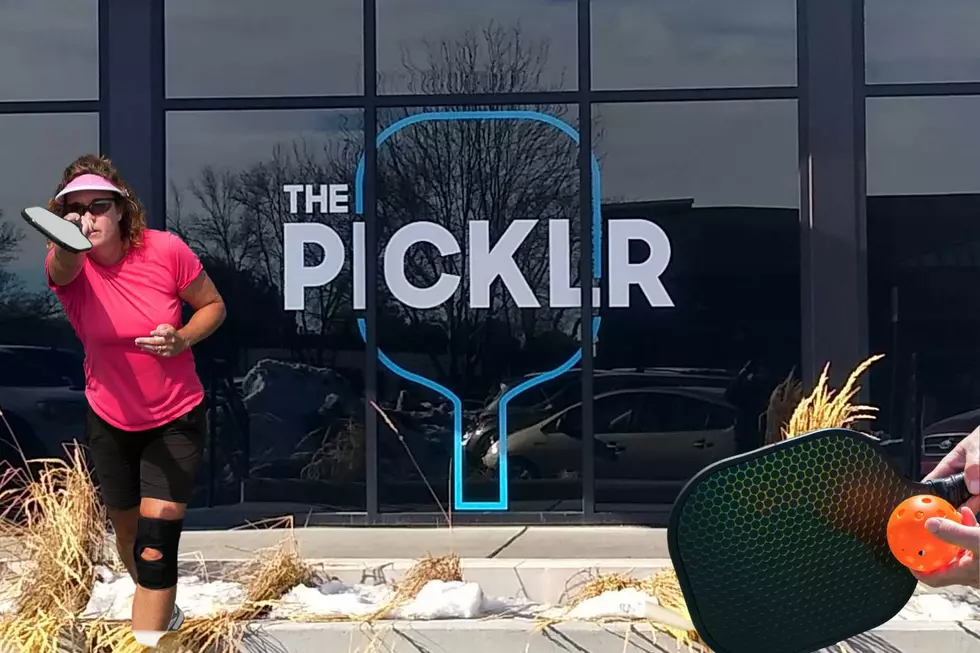 Fitness 2023: Loveland's Indoor Pickleball Club is One of the First in Colorado
TSM/Dave Jensen, Canva.com
When it comes to staying fit in Colorado, there's a new option out of Utah. You've probably played, or at least heard of, pickleball; Loveland has you covered for indoor play.
It's one of the fastest-growing sports in America, and Loveland, Colorado, gets to be on the cutting edge of its development. Pickleball is here, people, let's get inside and get into it.
Despite what many may think, pickleball is enjoyed by more than just older adults. Sports enthusiasts of all ages are getting into the growing sport. Mostly played outdoors on pickleball courts or modified tennis courts, there is now a way for those Coloradans who want to keep playing during the cold weather months, in the Fort Collins area.
The first of these indoor pickleball clubs, The Picklr, opened in 2021, about 30 miles north of Salt Lake City Utah. It wasn't long before that first The Picklr had nearly 1,000 members; now there are seven locations- six in Utah and this new one in Loveland. All of that goes to show you how popular the sport is; it's time we all got into the game.
Loveland's location of The Picklr, with nine indoor courts, is on the north side of town, right next to Chuze Fitness, in what used to be Hobby Lobby before they moved out to Johnstown Plaza. Now, instead of working on your hobbies, you can work on your fitness in Loveland. I wonder how they chose Loveland over the other cities around Northern Colorado?
They have five different levels of club memberships starting at $35/month for Open Play, to an Unlimited Play membership which runs $180/month that includes other benefits. One of the big things they do is they get players to interact with one another by hosting leagues and holding tournaments:
The 21 Great Sports Quotes You'll Find in Downtown Loveland
Downtown Loveland's Sports Station is a restaurant/bar where hundreds of teams have celebrated wins, and commiserated over losses. Within the restaurant, you'll find these awesome quotes from some of Sport biggest stars.
The Good, The Great, The Ugly — The 18 Head Coaches of the Denver Broncos
Nathaniel Hackett became the 18th Head Coach of the Denver Broncos in January of 2022, and was fired on December 26, 2022, after a horrible 15-games-record of 4-11.
See Inside Broncos QB Russell Wilson's $28 Million Dollar Mansion
More From Power 102.9 NoCo - KARS-FM