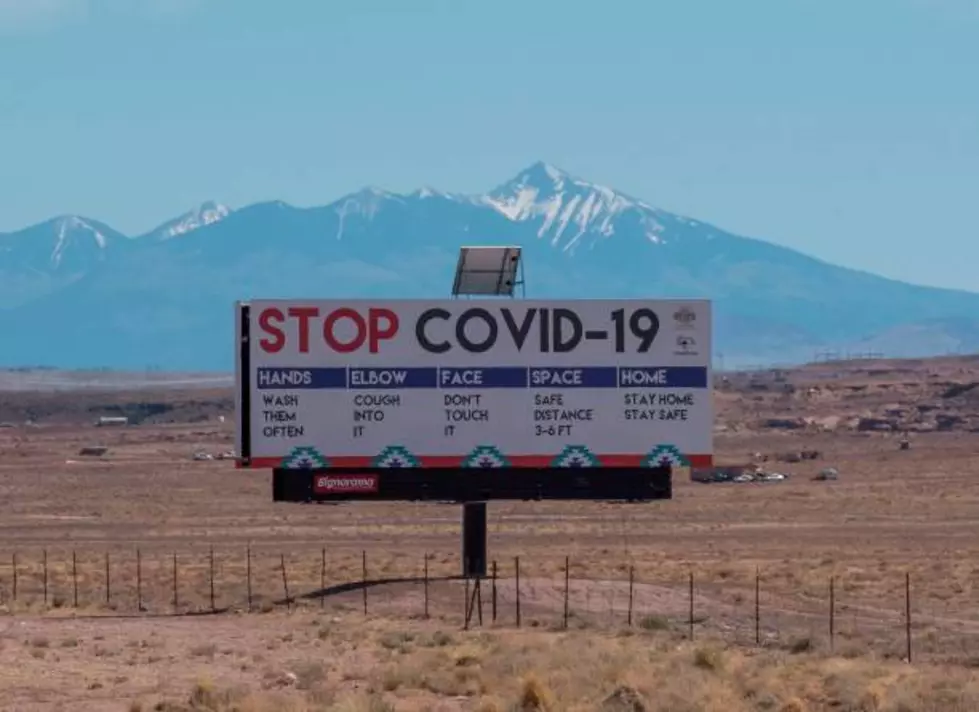 It's Been 1 Year Since Covid Was Detected In Colorado
AFP via Getty Images
Sure, it's felt like 10 years but it's only been one year.  The first confirmed COVID case in Colorado was announced on March 5, 2020.
So much stuff has happened (also didn't happen) and think about for a moment...the amount of change in YOUR life over the past year.
Colorado Governor Jared Polis tweeted this morning marking the 1 year anniversary...
Looking back at when COVID was first detected here in Colorado, according to CPR News,  it was actually two cases, one which was from an out of state visitor to Summit County and the other was an elderly woman in Douglas County who recently returned home from a cruise.
Experts think that COVID was likely in Colorado before the March 5, 2020 confirmation.
According to COVIDTracking, Colorado has seen a total of 433,021 cases over the past year along with pretty much any other number you want to see in terms of COVID.
We've all been through so much and while it's always important to look at the bright side and look forward, sometimes it's good to look back (especially when you're struggling a bit) and see just how strong you are for enduring everything that's come at you. No matter how low you may feel, just know that you are strong and have made it through one of the toughest times EVER.
When I look back at my year, I lost my job, had to uproot my family (wife and 6 year old) from a place that we absolutely loved, away from friends, schools, people, things that we knew along with our daily routines. It's been tough at times but we are thankful...THANKFUL for our health, the fact we have an opportunity to start a new chapter in our lives in such a wonderful place like Colorado and be around some incredible people and make some new friends and memories.
There have been days that are harder than others, but we power through and take care of what needs to be taken care of, look for ways to brighten others' days because that does wonders for the soul and slowly but surely, the light at the end of the tunnel grows brighter and bigger.
One year of COVID, we've powered through this far and come together.  While we may be a little banged up and bruised, we're still here...fighting, striving, and making some great things happen.
We are good...YOU are good...life is good.
The NoCo Virus Tracker articles are made possible by our partners, the Keep NoCo Open campaign that reminds citizens to wear a mask, wash your hands, physically distance and support local as Northern Colorado recovers from the COVID-19 pandemic.
Keep NoCo Open
COVID-19 Vaccine Locations in Fort Collins
More From Power 102.9 NoCo - KARS-FM