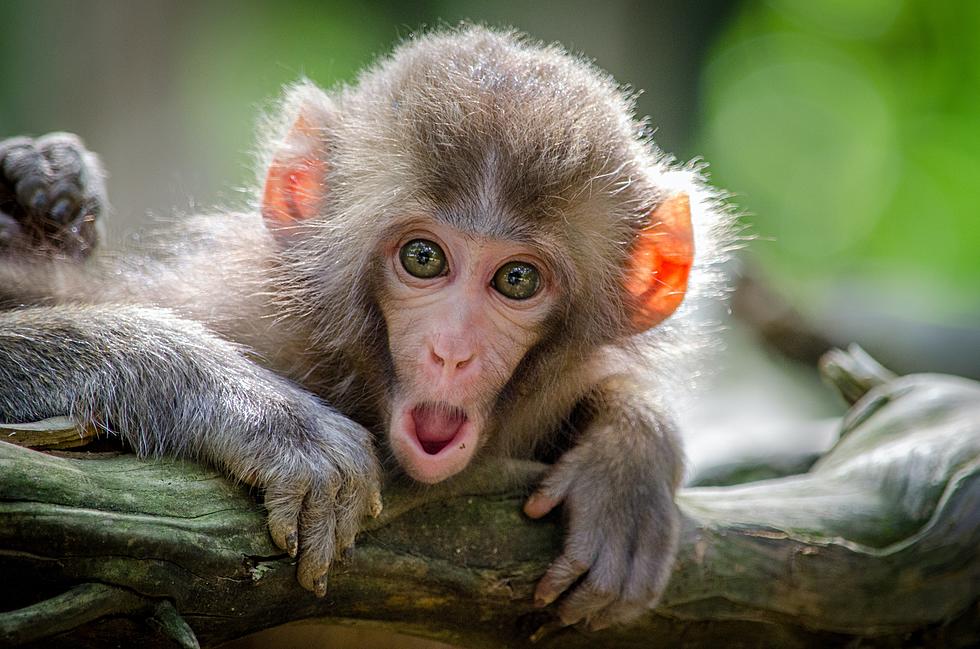 CPW Investigating Fort Collins, Colorado Post Attempting to Sell a Monkey
Jamie Haughton/unsplash
Colorado Parks and Wildlife officers are not monkeying around when it comes to investigating a recent post that surfaced online in the Fort Collins area.
Earlier this week, several good samaritans reported a concerning Craigslist posting to the Northern Colorado Wildlife Center. The questionable listing was for a 12-week-old capuchin monkey, available for $800. The seller described the monkey as being playful and free of disease. They also noted that she was registered, had received her shots, and would make a great companion. A phone number was provided at the bottom of the post for interested buyers.
Not only did the listing appear to be a bit sketchy, but it's also totally illegal to keep primates as pets in Colorado. Thanks to the vigilance of the individuals who came across it, authorities quickly became involved.
Staff at the Northern Colorado Wildlife Center connected with their law enforcement partners at CPW to further look into the welfare of the baby monkey pictured in the listing.
The Craigslist post was likely just a scam, and there's not a monkey being sold at all. After the reported post was shared by the local animal-focused non-profit group on Facebook, others commented that they had seen a similar listing on other sites, indicating it may be fake.
That being said, the NCWC is willing, able, and ready to temporarily house the animal if it does get confiscated. The newly built center in Fort Collins has proper closures to accommodate a juvenile primate. Additionally, two of their licensed wildlife rehabilitators have experience caring for primates.
For further inquiries or additional information, residents can reach out to the CPW Fort Collins Headquarters at 970-472-4300. It's important to be aware of scammers on sites like Craigslist and Facebook Marketplace, and report posts that seem fishy.
Exotic Pets You Can Own in Colorado
From alpacas to kangaroos, here are the exotic pets that you can own in Colorado.
Animals truly are the best thing ever, it's amazing how they show us, unconditional love. There are surprisingly lots of exotic animals that you're legally allowed to own here in Colorado.
There's A Legal Limit to Owning These 16 Colorado Animals
These Colorado animals may be common, but it's illegal to collect more than 4 in a year and you can't own more than 12 in all: