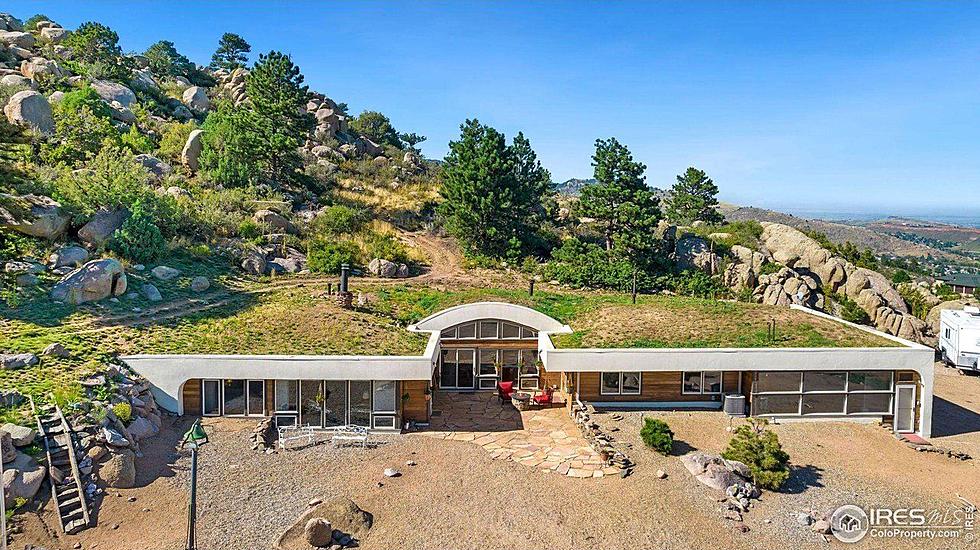 This $1 Million Fort Collins Terra-Dome Home Overlooks Horsetooth
Rob Kittle Brokered by: Kittle Real Estate
You must look in if you are looking for a truly unique home in Northern Colorado. What do I mean by that?
Look inside of the mountain.
There is one home for sale that overlooks Horsetooth Reservoir, known as the Terra-Dome home, and it is listed on Realtor for $1.05 million.
The house, located at 5590 Overhill Drive in Fort Collins, Colorado, has an abundance of charm on the 28-acre property, including a barn and a historic cabin. The home has three bedrooms, two-and-a-half bathrooms, and 1,864 square feet of living space.
Let's take a look inside of this Horsetooth Reservoir home:
This $1 Million Fort Collins Terra-Dome Home Overlooks Horsetooth
This unique Terra-Dome home overlooks Horsetooth Reservoir and it could be yours for $1.05 million.
The walls of this home are made of steel-reinforced concrete, and the listing states that this property is a fortress of durability. For more information about this Fort Collins home listed at $1.05 million, see the complete listing on Realtor.
Stunning $3.4 Million Fort Collins Farm House Has a Tree House
Looking at this home, you would find it hard to believe that the property is only 10 minutes away from Old Town Fort Collins. With over 7,000 square feet of living space and more than 7 acres of land, this home is the perfect spot to call home.
Barbie Would Love This $525k Denver Studio With a Pink Kitchen
If having a retro pink kitchen in your place is a must, this Denver studio is certainly for you.