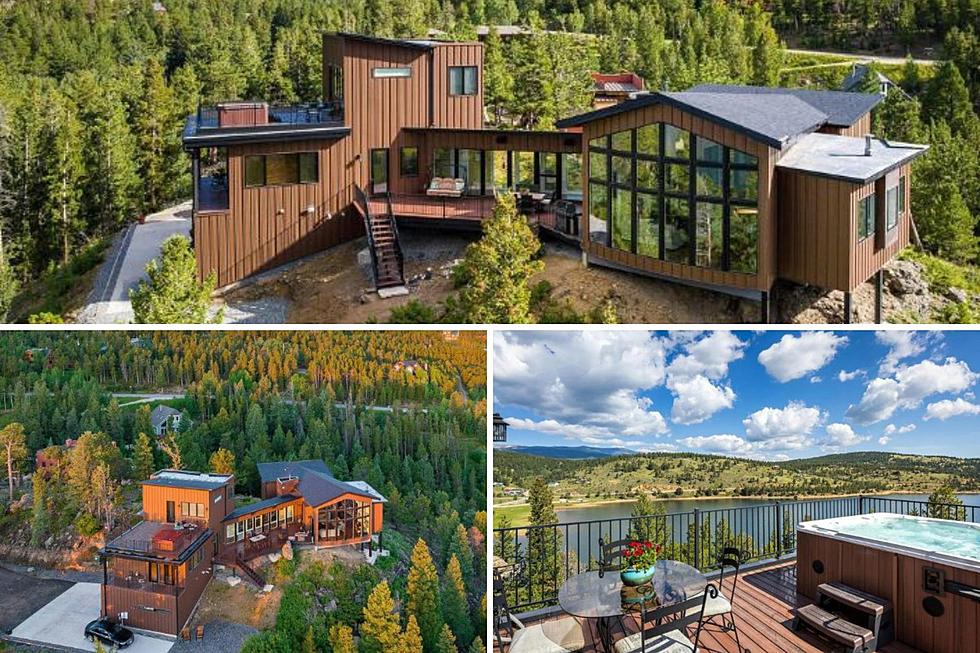 See Why Modern Home in Colorado Mountains is Worth $2.7 Million
RE/MAX Alliance Boulder Office
Scrolling through real estate listings in Colorado is a great way to discover massive, ridiculously fancy, and equally expensive homes that you'd otherwise never know existed in our great state.
Colorado has the luxury of having so much natural beauty that many of these massive homes have stunning views of the scenery that surrounds them; the scenery that our state is famous for.
Today we're going to check out one of these massive homes with stunning scenery located high in the Colorado mountain town of Nederland which carries a price tag of $2.7 million.
Massive Nederland Colorado Home Has Stunning Views
The home is located at 237 Big Springs Point in the small mountain town of Nederland, Colorado. Not only is the home 3,536 square feet in area, but it's also a waterfront home just minutes from downtown Nederland and fairly close to Eldora Ski Resort as well.
Built in 2013, the home has four bedrooms, 3.5+ bathrooms, a two-car garage, and a sizeable lot of land.
Because of the amazing surrounding views, the home boasts numerous large picture windows to take in the scenery, as well as multiple outdoor decks for the same reason.
In addition, the home has fancy things like a wine cellar, a hot tub deck, and even an elevator.
The home is currently listed for $2,700,000 and if you keep scrolling to take a virtual tour of the massive marvel of modern architecture, you'll see exactly why:
See Why Modern Home in Colorado Mountains is Worth $2.7 Million
Take a virtual tour of an enormous home way up in the Colorado mountains and see why it carries a price tag of $2.7 million
Gallery Credit: Nate Wilde
Tour Huge Colorado Home Built into the Side of a Mountain
The home was literally built into the side of a mountain in Colorado and is listed for just under $1.3 million.
Gallery Credit: Nate Wilde
Coolest Estate in Steamboat Springs is Paradise in the Mountains
The $10 million 'La Torretta' estate for sale in Steamboat Springs is the coolest mountain mansion in town.
Gallery Credit: Nate Wilde