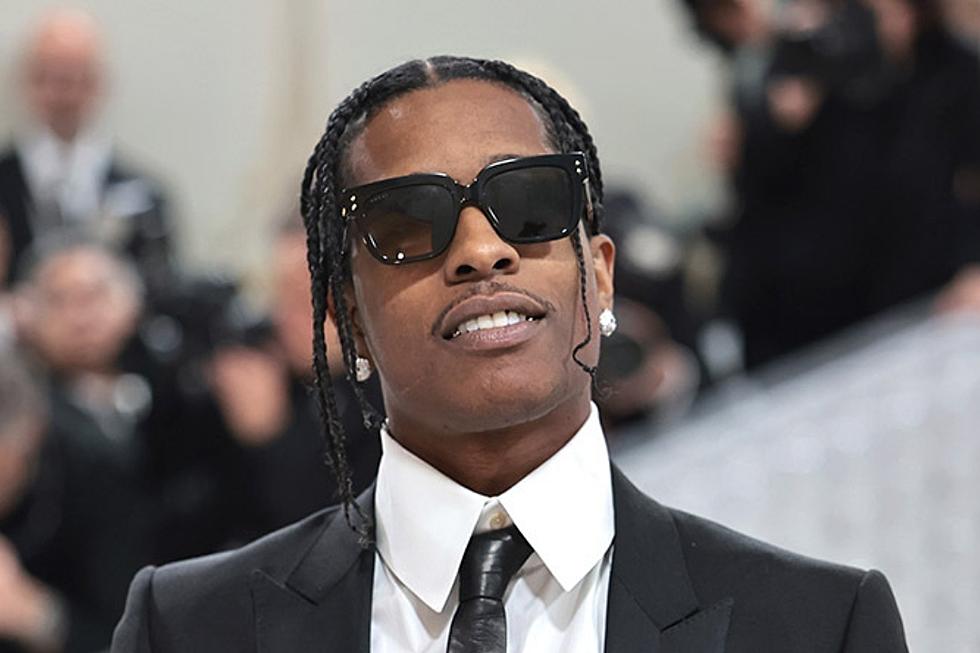 ASAP Rocky Fans Think He Revealed When His New Album Is Dropping in Cryptic Tweet
Jamie McCarthy/Getty Images
A$AP Rocky fans think he revealed when his new album, Don't Be Dumb, is dropping in a cryptic tweet this week.
A$AP Rocky Posts a Tweet Without an Explanation
On Tuesday (Aug. 1), A$AP Rocky hopped on Twitter and typed a very mysterious one-worded message, which can be seen below. The tweet seemingly misspells the eighth month of the year.
"AWGEST," A$AP Rocky's tweet read.
Fans Think A$AP Rocky Revealed When His New Album Is Dropping on Twitter
After A$AP's cryptic tweet surfaced, fans immediately interpreted it as a hint toward the release date of A$AP Rocky's new album. One Twitter user even suggested that A$AP's new LP would be a collaborative effort with Playboi Carti.
"awgest=august," one user penned. "So carti also part of awge that means carti and rocky dropping august."
A second A$AP Rocky enthusiast wondered if the rapper was suggesting that his upcoming LP was dropping this August.
"Does this mean what I think it means?!" they wrote alongside a meme of Mordecai from Regular Show.
Meanwhile, another person declared the summer season as A$AP's: "FLACKO JODYE SEASONN [6 praying hand emojis]," they wrote.
A$AP Rocky Previews Three Songs From Don't Be Dumb at 2023 Rolling Loud Miami
While headlining the third day of the 2023 Rolling Loud Miami festival on July 23, A$AP Rocky performed a few lines from three songs that'll potentially be on Don't Be Dumb. One song, in particular, seems to take shots at Travis Scott for supposedly stealing his flow and fashion style.
"First you stole my flow, so I stole yo b***h/Then you stole my style I need at least like 10 percent," A$AP Rocky rapped in the video below.
The rapper also called out Ian Connors and A$AP Bari during his set.
Look at A$AP Rocky's cryptic tweet below.
See Why Fans Think A$AP Rocky Revealed When His New Album Is Dropping
See A$AP Rocky Preview a Potential Single From Don't Be Dumb
See 17 Rappers Who Haven't Put an Album Out in a While That We'd Like to Hear From