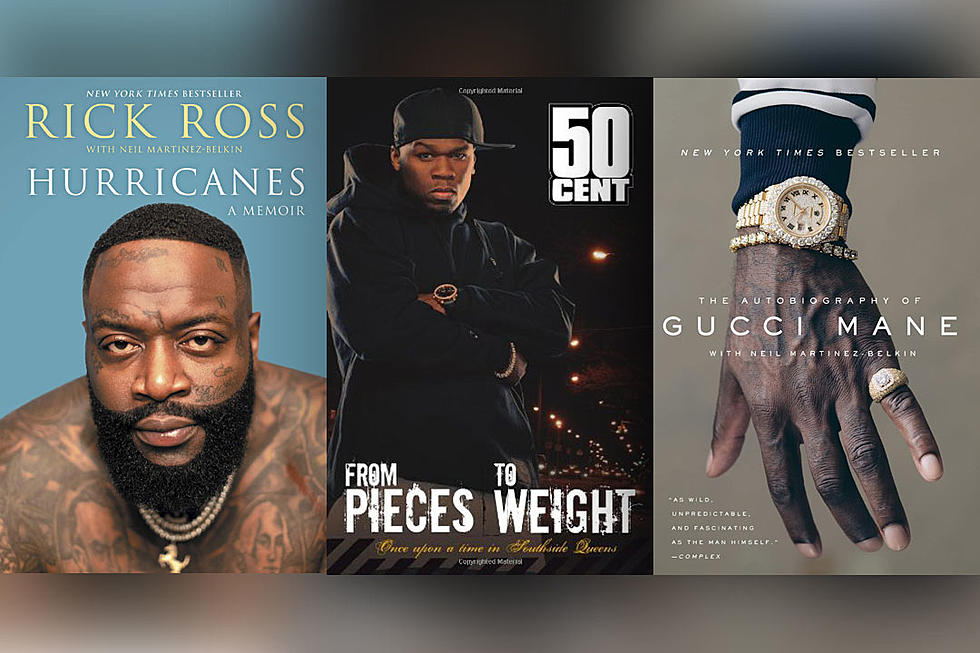 15 of the Best Rapper-Penned Biographies
Hanover Square Press/MTV/Simon & Schuster
XXL celebrates 50 years of hip-hop with this feature.
There are no shortage of books written by famous rappers, but there are a handful of them that stand out among the rest. From Rick Ross' Hurricanes, which takes readers on his journey from Carol City, Fla. hustler to Maybach Music Group mogul, to Raekwon's From Staircase to Stage: The Story of Raekwon and The Wu-Tang Clan, an acutely detailed account of his rise to legendary Wu-Tang Clan MC, the following 15 selections will undoubtedly strike a cord with even the most hardened hip-hop fans. Readers may notice a common thread tying them together: perseverance. Most of these rappers had to overcome impossible circumstances that could've greatly altered their paths had they let them, including poverty, single-parent households, violence, drug addiction and crime. But through it all, music proved to be a saving grace and put them on a path to stardom.
While these artists' music catalogs certainly provide a deeper understanding of who they are as people, their books unlock an entirely new perspective, giving readers a chance to understand them on another level. 50 Cent writes about the life-altering impact his mother's murder had on him in From Pieces to Weight: Once Upon a Time in Southside Queens, something his fans might not necessarily grasp until they read it on paper. Action Bronson gets real about food addiction in F*ck It, I'll Start Tomorrow, while DMX opens up about his struggles with substance abuse in E.A.R.L.: The Autobiography of DMX—and that's just a few. While everyone's stories are unique, they all promise to inspire and perhaps even motivate the next generation to beat the odds.
Take a look at 15 of the Best Book Biographies by Rappers below.—Kyle Eustice
See the Best Book Biographies by Rappers