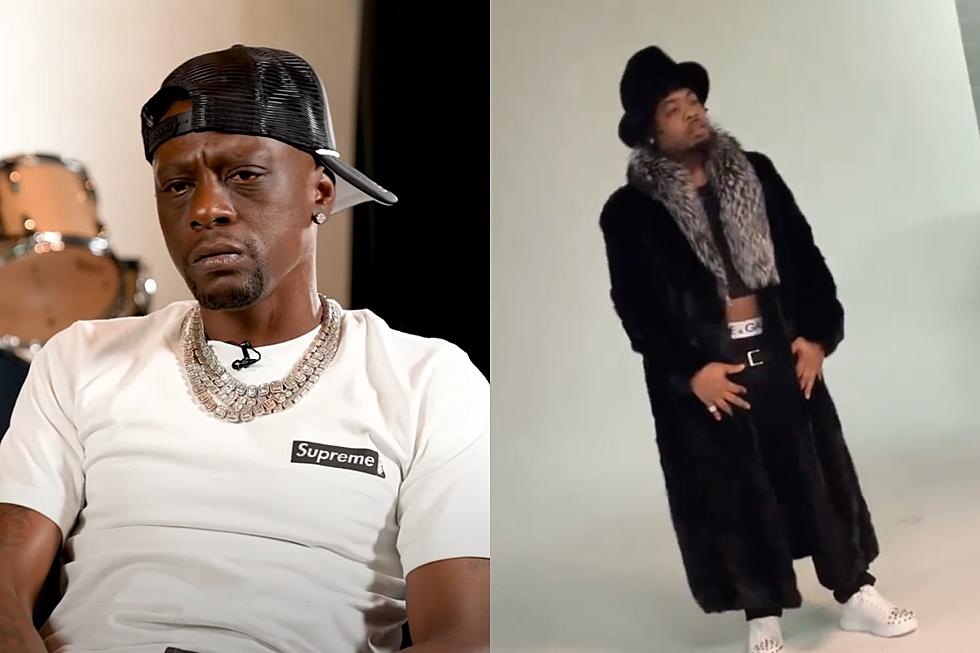 Boosie BadAzz Defends Webbie for Viral Photo of Webbie Appearing to Wear Crop Top
VladTV/YouTube/webbietrill/Instagram
Boosie BadAzz will not stand for any Webbie slander after his once partner-in-rhyme was called out by fans for appearing to wear a crop top in a viral photo.
On Tuesday (May 2), VladTV aired a new segment of their latest interview with reoccurring guest, Boosie. Of course, the Louisiana rapper was asked to address Webbie's latest headline-making moment last month.
"Players f**k up," Boosie said of the incident in the video below. Boosie pointed out the shirt was full-length but Webbie pulled it up to show his tattoos, making it look like a crop top. "I was pissed. He was showing his tattoo, bruh...They got my dog. He was showing his tattoos."
"I get more backlash than this n***a. Players f**k up," Boosie continued. "That's what happened. The man is showing his tattoos. We don't play that h*e s**t. Boosie and Webbie ain't known for no h*e s**t. We don't play all that new generational s**t."
Boosie admitted people were blowing his phone up with questions about the photo.
"Anything with that—with somebody that's known as gangsta—it comes back to me," Boosie added. "It can be somebody else. They gon' be like, 'You ain't gon' say nothing 'bout...' So, when it was Webbie, I had to turn my phone off. He just slipped."
Webbie had the internet going nuts last month when he posted a photo on Instagram that appeared to show him wearing a top with his midriff exposed. The jokes came quickly on social media. Webbie addressed the backlash on Instagram.
See Boosie BadAzz Defending Webbie for the Viral Photo of Webbie Appearing to Wear a Crop Top Below
See Rappers' Confusing Lyrics