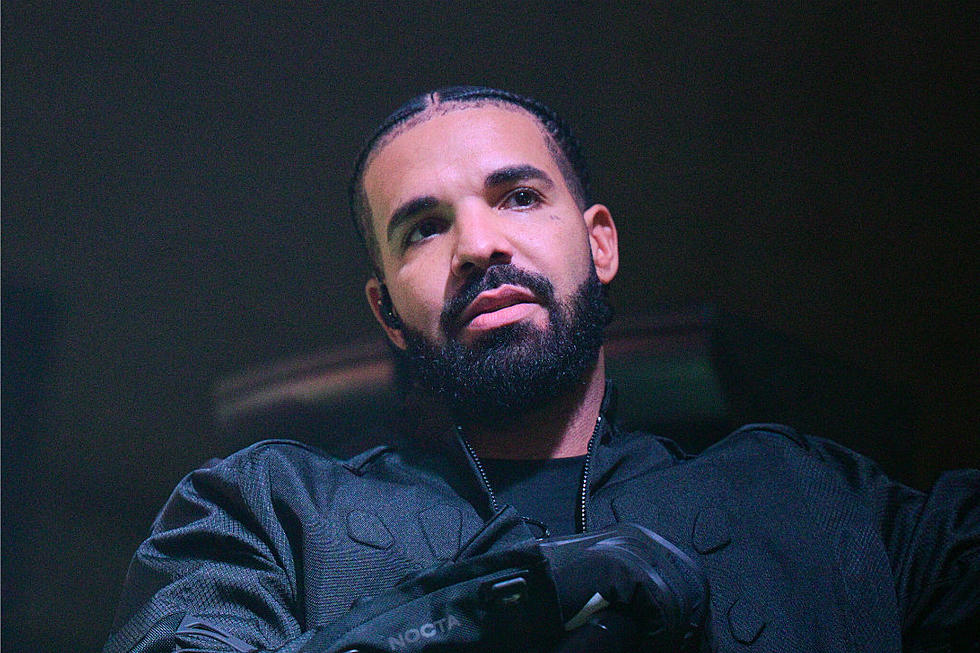 Drake's Security Kicked Subpoena for XXXTentacion Murder Trial Down Driveway, Process Server Says
Prince Williams/Getty Images
The defense layer for one of the men accused of being involved in the murder of XXXTentacion is hellbent on getting Drake to be questioned about his possible involvement in the crime. The attorney recently filed a new motion in an attempt to have Drizzy deposed in which he brought up claims from the process server who alleges the rapper's security kicked the subpoena down the driveway instead of accepting it.
On Friday (Feb. 17), Dedrick Williams' defense lawyer Mauricio Padilla filed a motion to renew his petition to make Drake sit for a deposition concerning the case. In the filing, Padilla laid out the setbacks he's been having to properly serve Drake with a subpoena, including the rap mega star's security kicking the subpoena when it was brought to the rapper's door.
"On February 14, 2023, a domesticated California subpoena was taken by process servers to Mr. Graham's residence, where the prior subpoena was accepted on the previous service," the court filing reads. "The process server was greeted with armed guards who refused to accept the service. The guards closed the colossal gate in the process server's face."
The motion continues, "After having the gate shut in his face, the process server posted the subpoena, only to have Mr. Graham's staff literally kick the subpoena down the long driveway that leads to the Beverly Crest mansion, Drake's Beverly Hills residence. Security is heard saying 'no one is being served here.' Apparently, Drake's security staff believes that physically kicking the subpoena is a legally sound way of refusing service."
In court papers, the process sever also gave a detailed back-and-forth of he and his partners' conversation with Drake's security in which they refused to accept the subpoena.
XXL has reached out to Drake's team for comment.
Padilla has been trying unsuccessfully to get Drake in for questioning for weeks, as he tries to convince the jury that XXXTentacion's beef with Drake or possibly other rappers is what led to XXX's death and not the four men who are accused of robbing and killing the South Florida rapper outside RIVA Motorsports in Deerfield Beach, Fla. on June 18, 2018.
Last week, one of Drake's lawyers appeared in court to argue against Drake having to come in for a deposition, citing that the defense's paperwork was not properly filed and doing so being fruitless. Multiple witnesses have been asked if there is any Drake connection to XXXTentacion's killing, with a cooperating codefendant and a codefendant's former girlfriend testifying they have no knowledge of Drake being connected to X's murder.
See Rappers' Real Names