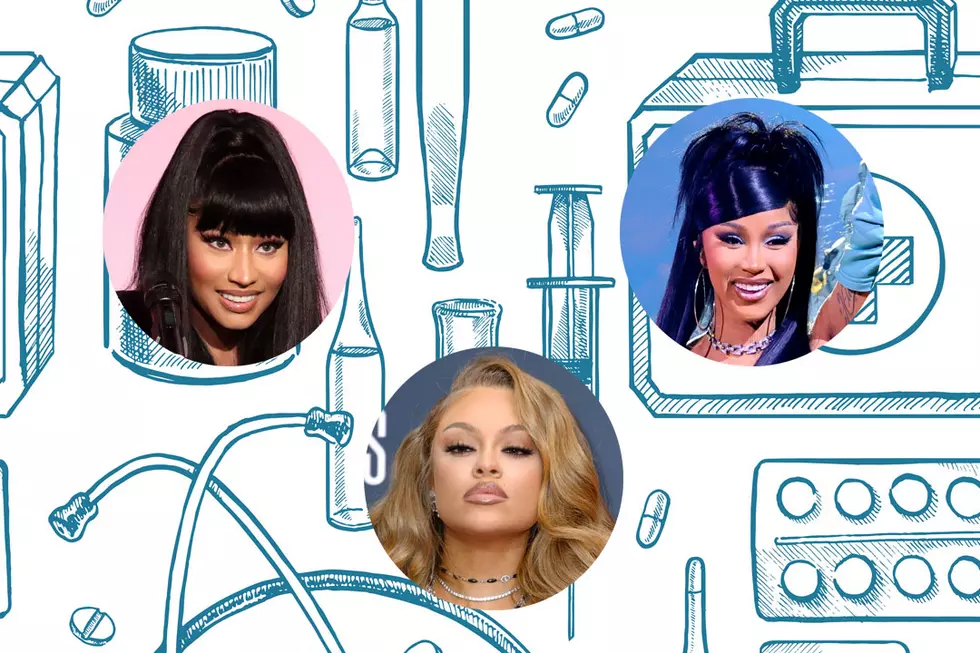 7 Female Rappers Who Have Publicly Embraced Getting Plastic Surgery
Rich Fury/Getty Images for Billboard/Matt Winkelmeyer/Getty Images for dcp/Frazer Harrison/Getty Images/melazerg/iStock/Getty Images Plus
First thing's first, there's nothing wrong with anyone making changes to their own body. Surgical procedures are actually really common when it comes to working in entertainment for both men and women. Unfortunately, the energy between both parties is never even, with the latter gender often getting more flack than the former. But despite the intrusive debates that arise when someone opts to have plastic surgery, which by definition is a myriad of reconstruction and reshaping procedures, some rappers actually embrace going under the knife, and have gone public about the decision to do so.
Cardi B is far from quiet when it comes to her experience on this topic. Over the last five years, she's transformed into a global superstar who is very candid about the work done on her body. On the contrary to what social media gangsters love to type out, she eventually revealed that her cosmetic choices had nothing to do with insecurities. "People be assuming that when you do surgery or something, you're insecure about yourself or you hate yourself, and that's just not the truth," she said on The Jason Lee Show earlier this year. "I like being perfect, I like a certain type of body for myself, and if I want to do it, I do it."
Latto has also shared similar sentiments. On an episode of Latto's 777 radio show a few months back, Ms. "Put It On Da Floor" confirmed that she got "a little work" done to her body. She didn't reveal which part during the conversation with her sister Brooklyn, but urged other people to be patient when it comes to accepting their bodies. "Find peace within your natural state," she insisted. "Because you're going to find a flaw and another flaw and another flaw and another flaw. Surgery, any of that stuff, is not a permanent fix."
Cardi B and Latto are just two out of several women in rap who have stood on their decisions to get plastic surgery. More artists can be found below, along with their commentary, plus before and after looks.
See Female Rappers That Embrace Plastic Surgery