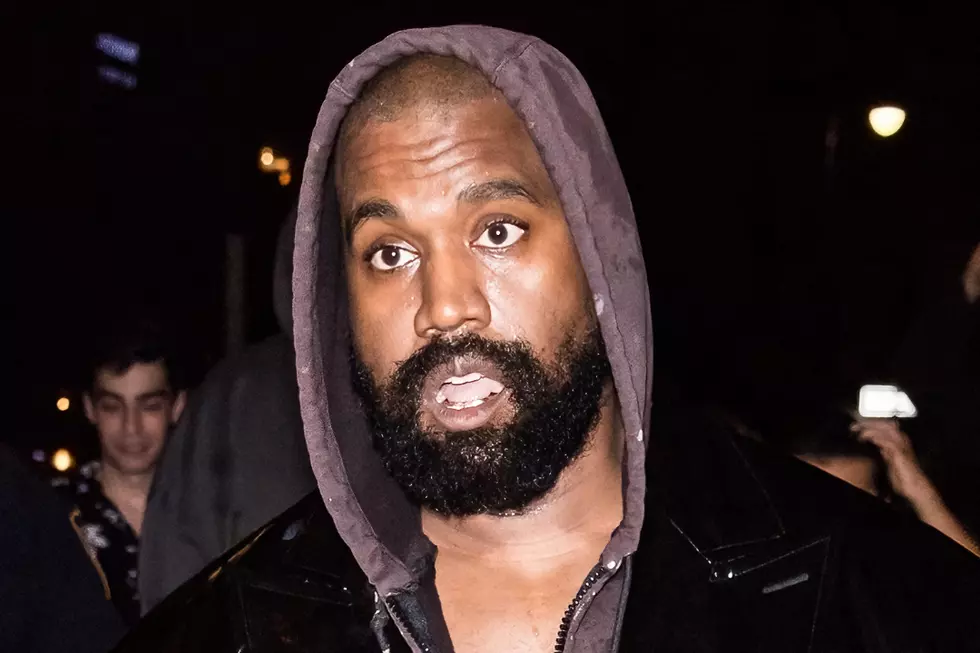 Kanye West Liking Jewish People Again Because of Jonah Hill Blasted by Watchdog Group
Gilbert Carrasquillo/Getty Images
Kanye West saying he likes Jewish people again after seeing Jewish actor Jonah Hill perform in the film 21 Jump Street isn't sitting right with at least one watchdog group who is calling the rapper out.
On Tuesday (March 28), TMZ spoke with watchdog group StopAntisemitism executive director Liora Rez who blasted Ye's assertions that all is well because the rapper liked a movie starring a Jewish actor.
"Joking about a movie with Jonah Hill is not the apology that the Jewish people deserve from Kanye, particularly when his antisemitic tirades continue to have a dangerous trickle-down effect of hatred against Jews," Rez told TMZ.
Rez's retort comes after Kanye West implied he no longer has hate toward Jewish people because seeing Jonah Hill in the 2012 film 21 Jump Street made him see a new light.
"Watching Jonah Hill in 21 Jump Street made me like Jewish people again," Kanye wrote on Instagram on March 25. "No one should take anger against one or two individuals and transform that into hatred towards millions of innocent people."
"No Christian can be labeled antisemite knowing Jesus is Jew," he continued, before closing with, "Thank you Jonah Hill I love you."
StopAntisemitism has called out Ye before. Last year, the group named Ye Anti-Semite of the Year following months of anti-Semitic rants.
"Congratulations to Kanye West, disgraced rapper and fashion mogul, for being voted 2022 Antisemite of the Year," the group announced on Twitter in a video montage. "Kanye West's threats of violence, hateful conduct and hate speech all led to him winning this year's title. Mazel Tov Kanye West for propagating the most Jew hatred in 2022 and winning this year's dishonor," the video concluded.
Kanye has been keeping a relatively lower profile in 2023 after a chaotic fourth quarter of 2022. In January, he reportedly married Yeezy designer Bianca Censori.
See the Definitive List of Bizarre Tweets From Rappers
More From Power 102.9 NoCo - KARS-FM