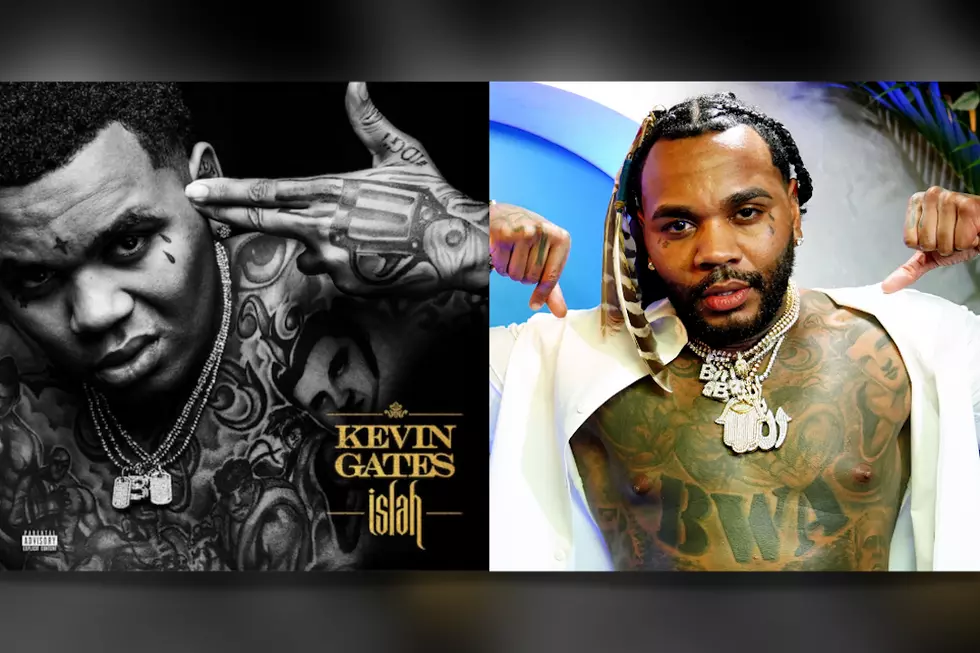 Kevin Gates Drops Debut Album Islah – Today in Hip-Hop
Bread Winners' Association/Atlantic/Sergi Alexander/Getty Images
XXL celebrates 50 years of hip-hop with this moment:
Jan. 29, 2016: After releasing a slew of mixtapes and getting a career boost in 2014, with his motivational banger, "I Don't Get Tired (#IDGT)," Kevin Gates dropped his debut studio album, Islah, on this day in 2016, via his record label, Bread Winners' Association, and Atlantic Records.
Islah, named after his firstborn daughter, was a very successful album for the Baton Rouge, Louisiana native. The project solidified him as a respected player in the rap game. The 15-track project (17 on the deluxe version) features the Bayou spitter standing solo with no guest features.
Throughout the album, Gates wears his heart on his sleeve as he spits confessional verses about his life on the gritty streets of Louisiana. Street anthems like "2 Phones" and "Really Really" are vivid hustling tales while "Ain't Too Hard" and "Told Me" are reflective tracks about the pain and loss he's endured.
On "The Truth," Gates recalls the 2015 incident in which he assaulted a female concertgoer in Florida for ignoring his warnings to stop touching his crotch. In real life, that attack resulted in him getting charged with misdemeanor battery and having to serve a six-month jail sentence in October of 2016 for his actions.
Nevertheless, Islah debuted at No. 2 on the Billboard 200 chart for the week ending Feb. 20, 2016. The album moved 112,000 copies in its first week of release. The LP eventually reached double platinum status on Jan. 30, 2019, by the Recording Industry Association of America (RIAA) for 2 million copies sold in the U.S.
Overall, Kevin Gates made a solid impact with Islah in 2016, and reminded everyone that when it comes to rapping and securing the bag, he doesn't get tired.
Watch Kevin Gates' "2 Phones" Video Below
Watch Kevin Gates' "Really Really" Video Below
Watch Kevin Gates' "Jam" Video Featuring Trey Songz, Ty Dolla $ign and Jamie Foxx Below
See a Calculated Look at 15 Years of XXL Freshman By The Numbers