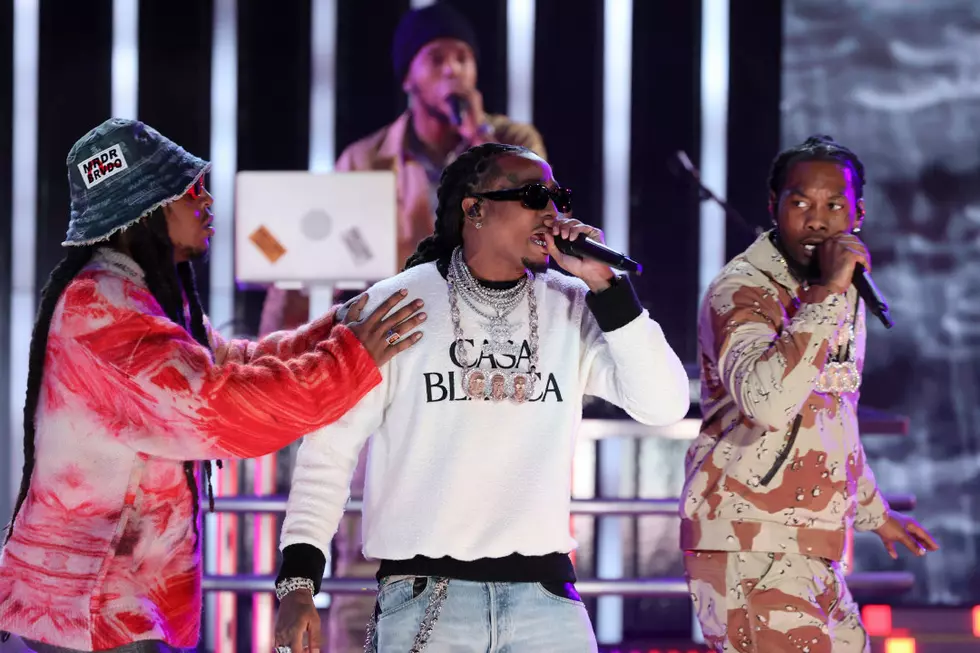 Offset Admits He's Not Biologically Related to Quavo or Takeoff
Kevin Winter, Getty Images
The Migos' familial bond is not fully biological as previously thought, according to a new interview with Offset.
On Friday (May 24), Variety published a new interview with Offset, where it crushes the previously held belief about him being cousins of Quavo and Takeoff. According to the interview, Offset revealed he went to school with Quavo and didn't start hanging out with Qua' and Take' until middle school, specifically the 6th grade. Quavo is Takeoff's uncle, but that is apparently where the familial bond with the group stops.
During the interview, Offset also revealed that his last song with Takeoff will be on his upcoming solo album, which was pushed back following Takeoff's death last November.
Despite not being biologically related, the group moved like brothers until their untimely breakup a year ago when Quavo and Takeoff carried on as a duo and Offset went solo. Regardless of the apparent infighting, Offset was crushed by Takeoff's murder. 'Set put out a heartfelt statement following the death.
"The pain you have left me with is unbearable," Offset wrote in part in the Takeoff tribute. "My heart is shattered and I have so many things to say, but I can't find the right words. I've been going to sleep and waking up hoping that all of this is a dream but it's reality and reality feels like a nightmare. Every time you would see me, you didn't give me a dap, you gave me a hug."
Last month, Offset got a massive back tattoo in Takeoff's honor.
See Rappers' Real Names