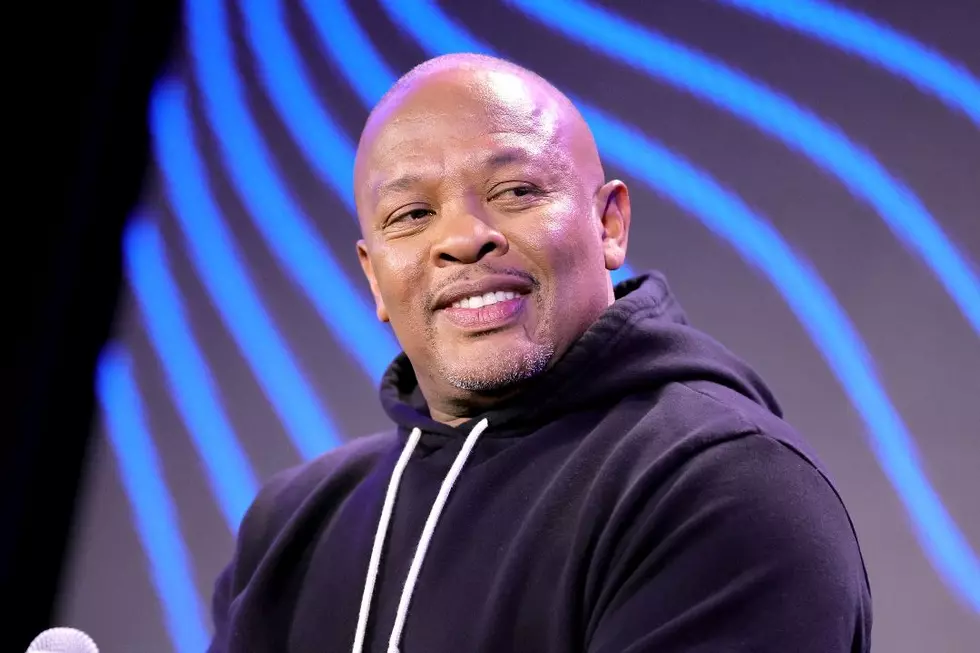 Rappers Selling Their Publishing for Huge Payouts
Amy Sussman/Getty Images
There has become a trend of hip-hop artists securing the bag through selling their masters and publishing rights and it doesn't appear to be stopping anytime soon. Though in the past artists who have owned their masters have clung to them, in recent years, it has seemed like a more lucrative move to sell a portion of the rights to music they've already made money off of with the assumption being more hits and more money are coming in the future.
In January, Dr. Dre reportedly sold a portion of his music assets to Shamrock Holdings and Universal Music Group for the asking price of $250 million, including "two of his solo albums and his share of N.W.A. artist royalties; his producer royalties; and the writer's share of his song catalog where he doesn't own publishing, which may include the writer's share of songs on his The Chronic album," according to Billboard.
Last September, Future sold a portion of his musical catalog to Influence Media Partners, which is backed by BlackRock and the Warner Music Group, in a deal reported to be worth around $75 million. The acquisition reportedly encompasses 612 songs from 2004 to 2020. Most recently, Metro Boomin secured a big bag as well by selling a portion of his publishing catalog to Shamrock. The deal is reported to be worth $70 million.
Last month, it was reported Juice Wrld's catalog was sold to Opus Music Group, though the late rapper's label owner Lil Bibby appeared to deny the claims. Last September, a report came out that Kanye West was selling his publishing for the alleged evaluated price of $175 million. Ye has since confirmed the report was false.
"Just like Taylor Swift ... My publishing is being put up for sale without my knowledge ... Not for sale," he wrote on his Instagram Story.
Ye may be holding out on his masters, but several others artists have been willing to cash out.
See a list of hip-hop artist who've have recently sold their publishing for huge payouts below.
See Rappers and Hip-Hop Artists Who Sold Their Publishing for Huge Payouts