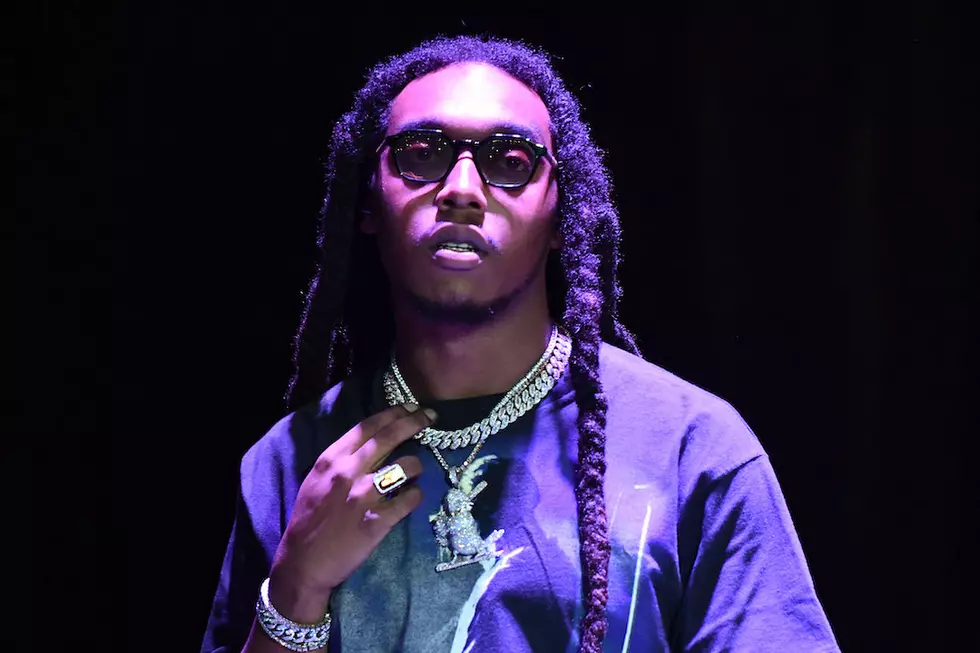 Takeoff Murder Suspect Indicted by Grand Jury
Scott Dudelson/Getty Images
The man suspected of murdering Takeoff has been indicted in the rapper's senseless killing.
XXL has confirmed with the Harris County District Attorney's Office that Patrick Xavier Clark, Takeoff's alleged killer, has been indicted by a grand jury for the Atlanta artist's 2022 shooting death. Clark, was arrested and charged on Dec. 2, 2022, a month following Takeoff's murder at a bowling alley in Houston.
Takeoff, one-third of the Migos crew, was shot and killed in the wee hours on Nov. 1, 2022 outside of 810 Billiards & Bowling Houston following a private party. Things took an unfortunate turn after an argument escalated to gunfire. Takeoff, who according to the Harris County Medical Examiner, sustained gunshot wounds in the head and torso into his arm, was pronounced dead at the scene. Two other individuals were also struck by gunfire and transported to the hospital.
Takeoff was honored with a massive memorial at State Farm Arena in hometown on Nov. 11, 2022.
Three weeks after Takeoff was laid to rest, detectives say that fingerprints on a wine bottle led them to the rapper's suspected killer. ABC13 reports that detectives additionally stated that Patrick Clark's gunfire killed Take considering the "direction" he was seen shooting towards via surveillance video. Based on court records, following the deadly incident, Clark purchased plane tickets to Mexico two days ahead of his arrest and obtained an expedited passport.
A month after Patrick Clark's arrest, he was released on a $1 million bond, secured by a "concerned citizen." At the time, the attorney for Takeoff's suspected killer released a statement, which said, "Neither Patrick nor his family posted the bond in this case. A concerned citizen and family friend who believes in Patrick's innocence posted the bond on his behalf."
Clark, widely known in the Houston area as DJ Pat, was initially handed a $2 million bond, but his legal counsel was able to lower the amount. Per the terms of his release, he was ordered to reportedly be monitored by GPS and have his passport confiscated.
XXL has reached out to a rep for Takeoff for a statement.
See 19 Rappers Who Were Shot While They Were in the Spotlight